Every so often, Islamic Relief staff get a chance to go to one of our many field offices around the world. These visits help us get a better grasp of their needs on the ground, and learn how we can continue to serve these communities. And through What a Relief, our fantastic new blog, we can share the experiences they've brought back with you!
Each time an Islamic Relief staff member comes back from these trips, they are full of stories of the incredible people they meet. We hear about disabled refugees raising money for wheelchairs for their community; of innovative mothers who grow sustainable businesses from our interest-free loans to provide for their families; and the sacrifices of incredible field staff, like the lady who moved to a small town in Malawi so she could be closer to a project.
So we captured some of these stories on video and we can't wait to share them with you.
We'll start off this series with some of our star players. From left to right, below we have Fatma, Umair, Catriona, and Abdul Wasey.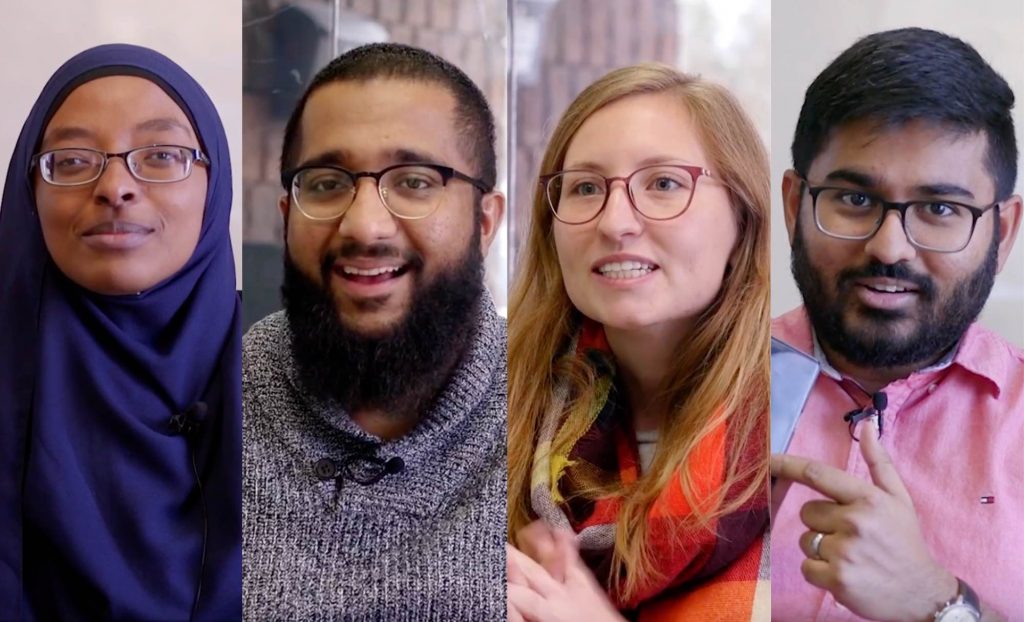 These folks come from different departments within Islamic Relief Canada, ranging from Donor Relations, Programs to Volunteer Coordinator. They've just come back from Ethiopia, Bosnia, Malawi, and Lebanon and the stories they tell are just beautiful. The first one is about the children in Bosnia. Their spirit and endurance will leave you teary-eyed (so pull out those tissues).
Many people don't know that Islamic Relief worldwide has field offices in more than 30 countries around the world. These are full time office spaces with dedicated teams who establish programs and provide services to the most vulnerable people in those countries. In fact, it's our reliance on these field offices that makes us so effective in sending your aid in time. Now we can connect you with them through the Islamic Relief blog.
One month, our program officer may be visiting Kenya to see the implementation of a water project funded by our donors in Canada. Meanwhile, another staff member may be on site with our sponsored orphans in Pakistan, to see how we can better serve the needs of these children. Soon you'll be hearing all about it.
It's a rich and rewarding experience, and we can't wait to share it with you!