"You see all these difficulties and bumps in the road? We surpass them and get up again."

Fatima, mother of four in Palestine
On November 29th 1947, the United Nations General Assembly adopted a resolution to partition Palestine and create the State of Israel, subsequently dispossessing hundreds of thousands of Palestinians of their homes, lands and livelihoods. Today, millions of Palestinians remain displaced in refugee camps in neighbouring countries, and millions more continue to live under decades-long military occupation in the West Bank and a long-standing air, sea and land blockade in the Gaza Strip.
Cognizant of the fact that the question of Palestine has remained unresolved for decades, in 1977 the United Nations designated November 29th as the International Day of Solidarity with the Palestinian People to provide an opportunity for the international community to focus its attention on the inalienable rights of the Palestinian people, including their right to self-determination, national independence and sovereignty, and their right to their homes and property from which they have been displaced.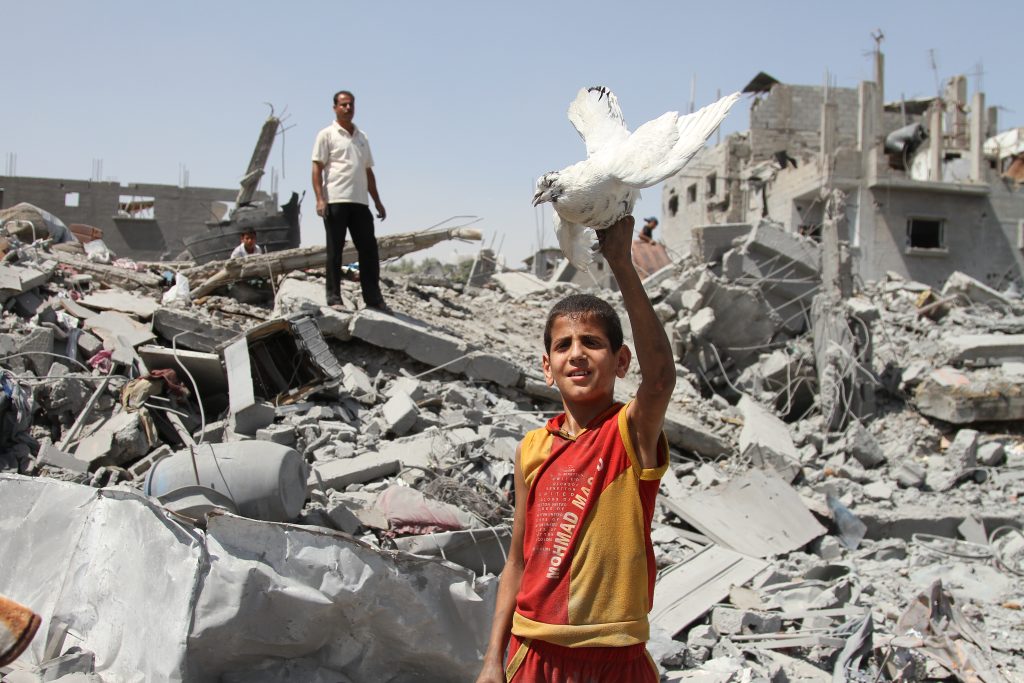 Last year on the International Day of Solidarity with the Palestinian people, UN Chief António Guterres issued a statement urging the international community to take real action to work towards a increasingly "distant" two-state solution and to pledge further financial support for humanitarian and life-saving assistance for Palestinian refugees, whose precarious situation has been further exacerbated by the pandemic and recent military interventions.
Following the round of violence in May of this year, Islamic Relief Canada launched an emergency appeal, answering to the call for assistance by responding with food vouchers and emergency life-saving medical supplies and assistance.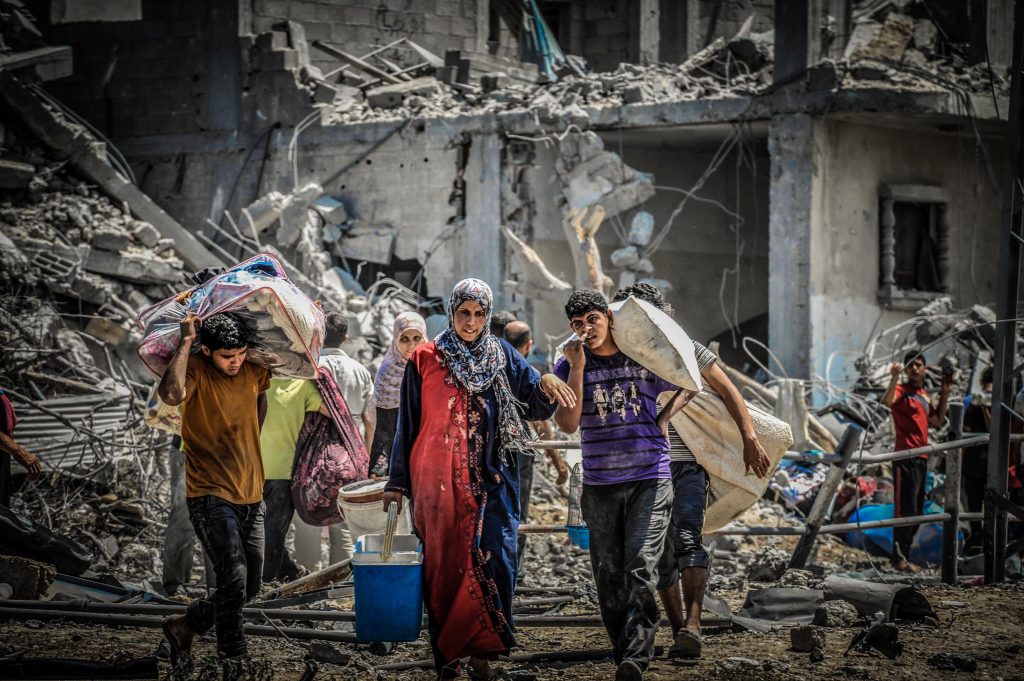 While delivering this crucial aid, our team on the ground had the chance to speak to ordinary Palestinians to hear about their lives and the challenges they face living under blockade, as well as their passions, ambitions and dreams for the future. These stories were documented and published over the summer in Islamic Relief Canada's report Dreams for Freedom: Voices from the Ground – Gaza, Palestine.
Throughout Dreams for Freedom, we hear from Palestinian children and mothers who are trying to go about living their lives while faced with daily challenges emerging from the air, sea and land blockade on Gaza.
We spoke with 11 year-old Salah, who told us of his dreams to do well in school, succeed in his education and learn the best farming methods.
"My hope for the future is to farm and build in order to advance and develop as much as possible in Palestine. I want to help the underprivileged and do everything in my power to help Palestinians and allow us to prosper in our country."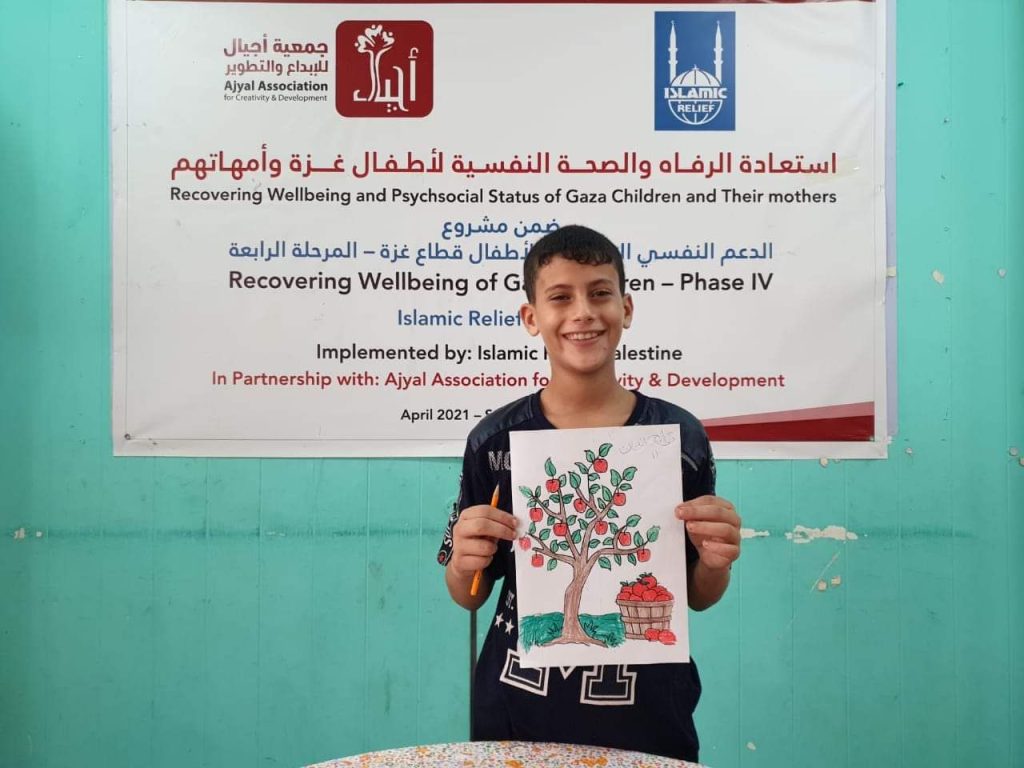 We spoke with 12 year-old Rahaf, who likewise has ambitions to do well in school and succeed in her education.
"Despite everything happening around me, I am determined to remain optimistic. I refuse to let anything come in the way of my education and my dream of becoming a well-known physician who will find the cure for cancer."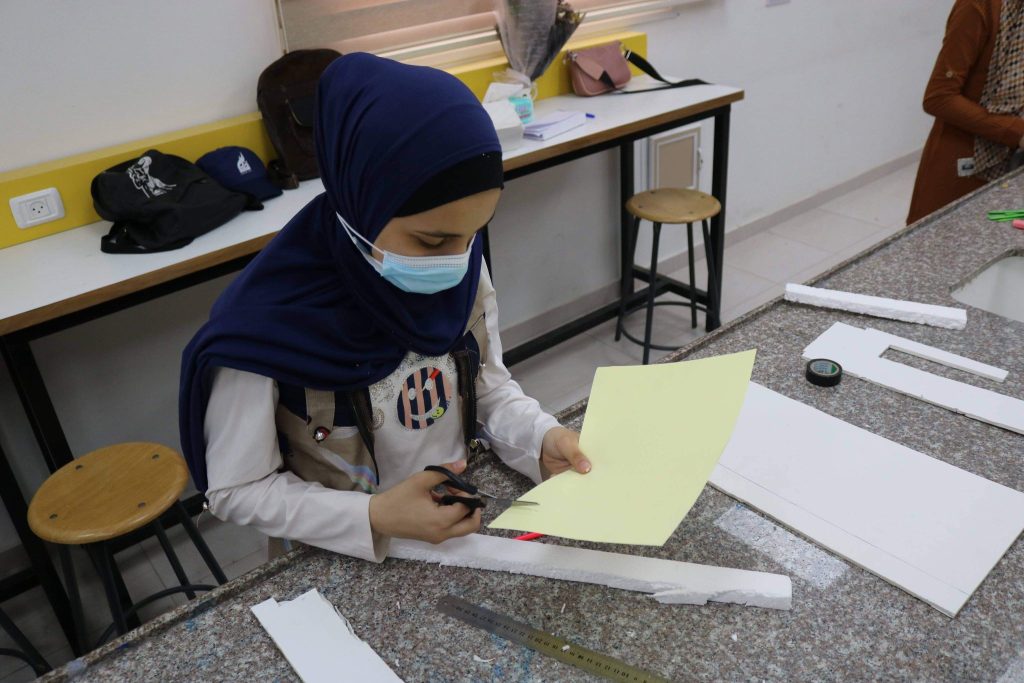 We spoke with 16 year-old Toqa, who has a variety of interests, goals and aspirations for her life.
"I really love the sciences but I find art to be really therapeutic. I have a lot of interests and really enjoy writing stories and doing home decor and design. Right now, though, my dream is to become a dentist, but I try to keep an open mind as I know my aspirations may change with growth and experience."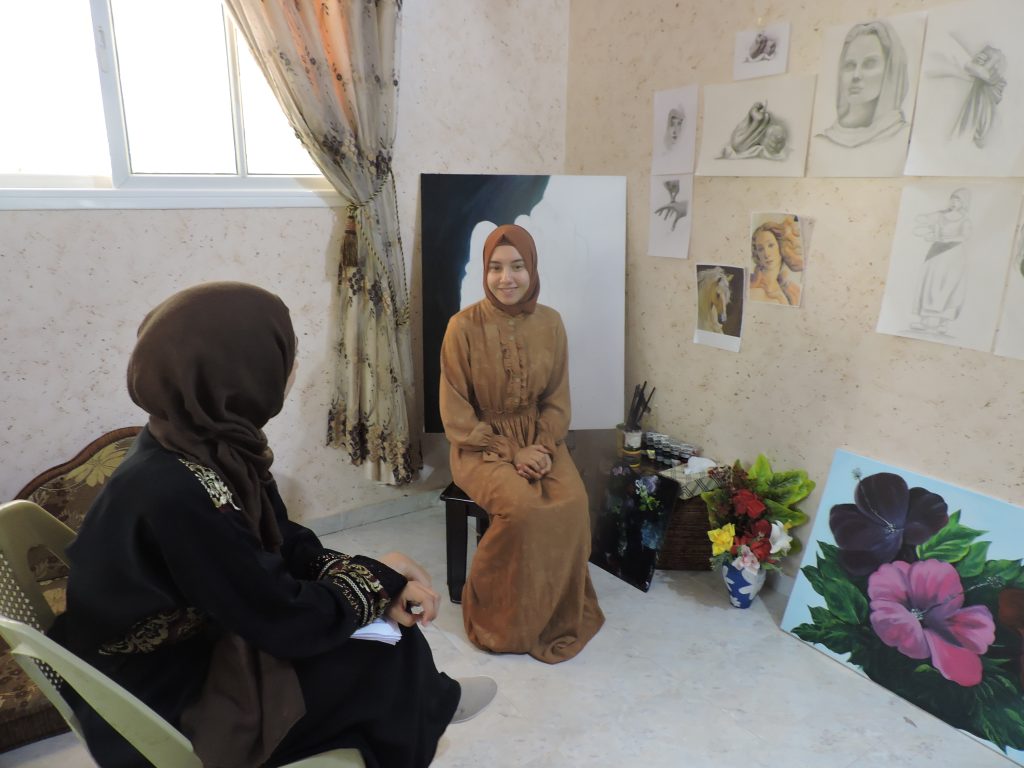 While all of the children we spoke to retained a positive outlook on life, remaining steadfast and courageously standing tall in the face of fear—refusing to be seen as "victims"—it is obvious from their stories that they face many day-to-day challenges living in the Gaza Strip, and many are survivors of deep trauma.
For decades, Islamic Relief Canada has taken a strong stand in solidarity with the Palestinian people. Since 1998, we have been working tirelessly on the ground to provide humanitarian and life-saving assistance to Palestinians in need. In Gaza, we have provided urgent food, medical supplies and assistance, access to clean water and sanitary services, sponsoring orphans and distributing much-needed life-saving aid to the 80 percent of Gaza's population who are dependent on humanitarian aid to survive.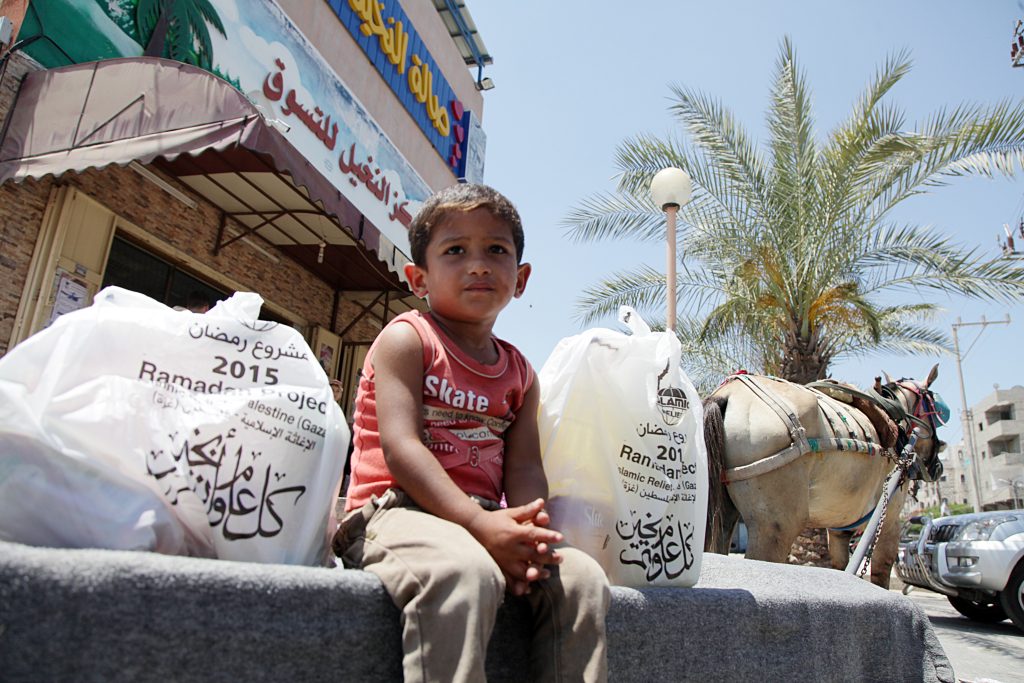 In recent years, we have increased our aid efforts to match the unprecedented scale of need in Gaza – a direct consequence of the blockade and military interventions that have killed thousands of people and destroyed thousands more businesses.
Since the blockade was implemented in 2007, an entire generation of Palestinian children have grown up living through deprivation and injustice, caught in the crossfires of violent military interventions, while striving still to do well in school and achieve their dreams.
While Islamic Relief Canada is making enormous strides by dedicating significant funding to support communities affected by military aggressions and providing long-term support for Palestinians in need, ceasefires alone will not be enough to prevent violence from escalating again in the future. Ceasefires alone will not be enough to guarantee Palestinian children like Salah, Rahaf and Toqa have a chance at the future they dream for themselves.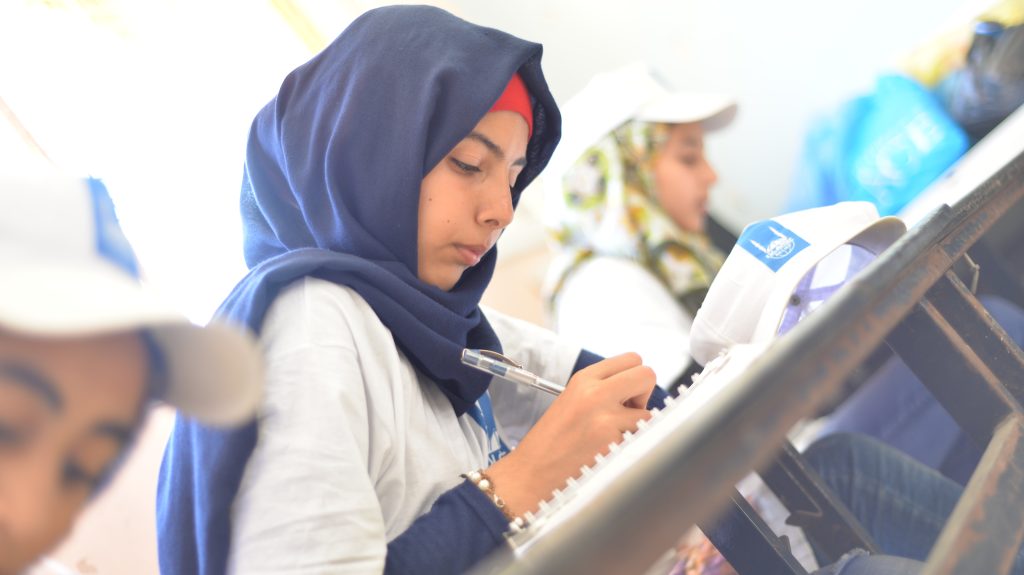 For justice to prevail, the international community must stand in solidarity with the Palestinian people, vocally demanding that Palestinian rights be respected and taking action to address the root causes of Palestinian suffering, which include the decades-long occupation of Palestine and the crippling blockade of Gaza.
As allies in solidarity with our Palestinian brothers and sisters, there are many things we can do to extend our support.
We can donate to organizations like Islamic Relief Canada which support widows and orphans and provide urgent humanitarian aid and critical care, including emergency medical assistance.
We can raise awareness of the plight of the Palestinians. We can use our social media pages to amplify Palestinian voices and talk about what is happening with our friends, family and extended networks.
We can show our solidarity through what we buy and what we wear. We can donate to plant olive trees to support local Palestinian farmers or show our support through purchasing clothes that spark a discussion.
We can call on our political leaders to take action. Whether it's taking 30 seconds to email or call our elected officials, as citizens, it is our responsibility to demand that our political leadership do the right thing and stand in solidarity with Palestinians.
On this International Day of Solidarity with the Palestinian people, let's demand justice for Palestine and a lasting peace, so that every child's dream for freedom can come true.
---
You can learn more about our projects in Palestine and around the world in our 2021 Impact Report!