Islamic Relief's Challenges are unique experiences we offer to bring awareness to causes around the world. These challenges are a great way to motivate people to crowdfund through adventurous activities. In the past, we're taken people to activities as varied as hiking the mountains of Machu Picchu and pedalling through the foothills of Spain. Read below to learn what crowdfunding can look like!
This year, we've announced five new challenges for you to take part in: three international destinations and two Canadian challenges. Each locale offers a different type of activity and climate, so you can pick through something that speaks to you!
What's like to go on an Islamic Relief Challenge? 
Wondering what's it like to go on a challenge? How can you prepare, what do you need to bring and what will you take away from the experience? We asked one of our past participants to share their adventure below!

Wajiha is a registered social worker in Ontario who works with a non-profit that provides counselling and mental health services at no cost in underserved communities. In her free time, she likes to go to cafes, make art, travel and enjoys being outdoors! No wonder when she saw our Banff Challenge she signed right up, especially when she was raising money for Afghanistan!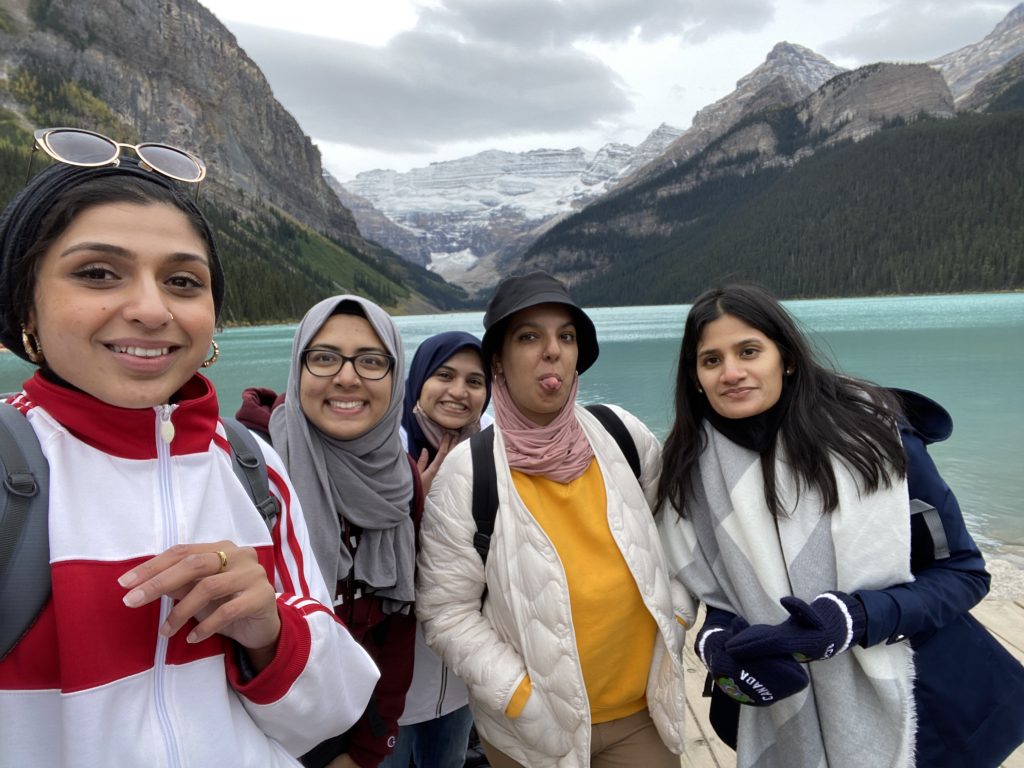 Read about her experience below!
What motivated you to go on a Challenge with Islamic Relief Canada?
Islamic Relief Canada is an incredible organization which I've supported for several years. When I came across this challenge through one of their email blasts, I believed this to be a unique and timely opportunity, given the ongoing events in Afghanistan. So, I made my intention, prayed for guidance, and then registered without thinking twice! I also consulted with one of my friends who had previously participated in Islamic Relief Canada's Inspire program. They had nothing but positive feedback to share about the experience and encouraged me to give this challenge a shot!
What was the experience like for you?
This experience was the perfect combination of connecting with nature, seeking adventure, and raising awareness for a humanitarian crisis happening in Afghanistan. Each day presented with a new hiking trail, as well as other engaging activities. There was also ample time for self-reflection. Of course, the views were nothing short of breathtaking. Snowy peaks of glaciers, endless greenery, crystal clear bodies of water. These were but a few of the reminders of the creation in our beautiful world.
These beautiful views were also motivating factors in accomplishing every challenge. For each hike, we anticipated what the view from the summit would entail. We were determined to make it to the top!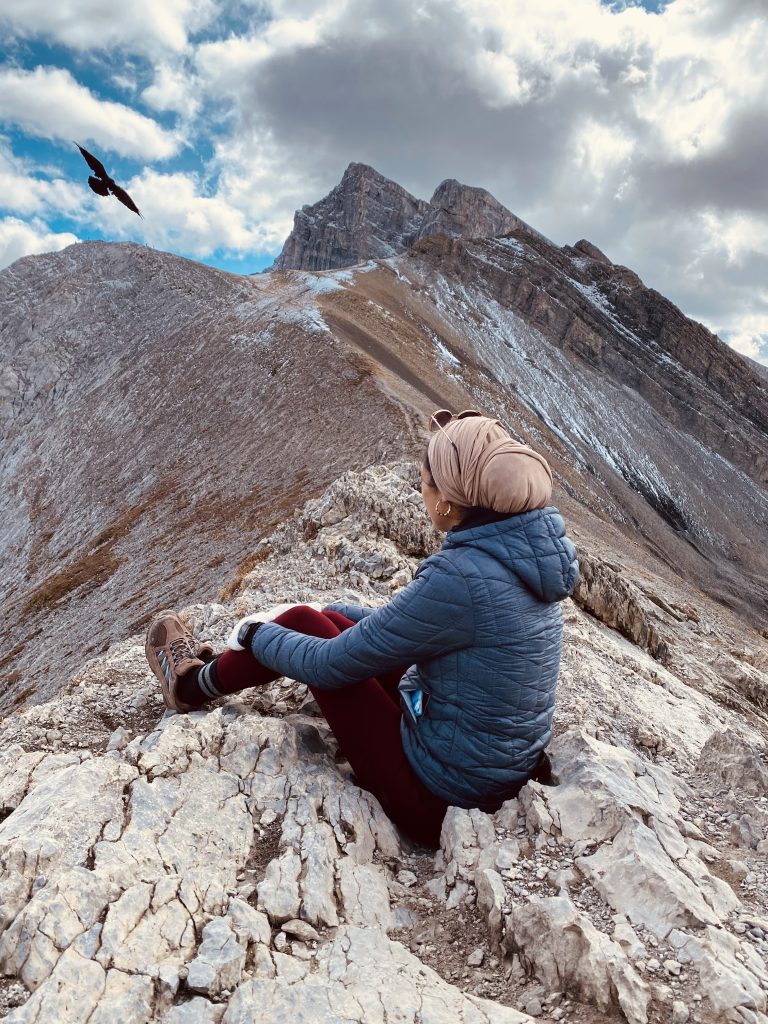 It really helped that Islamic Relief Canada staff were wonderful from the first day until the end of the trip. I truly felt that their positive energy, warmth, and kindness had a ripple effect and set the tone for this amazing experience!
By challenging myself to push through each trail, I was reminded of my own resilience and self-determination. At times, your skills can feel quite dull when living in the 9-5 life. It was helpful to disconnect from this routine, and to ground myself in the presence of nature. It gave me the opportunity to explore my own strengths and appreciate the interconnectedness between my mind, body, and soul. Most importantly, this challenge was an amazing way to be a continuous reminder for an important cause.
What's the most memorable part of the trip?
I ventured off on this adventure alone and returned with unforgettable memories and friendships, which remain to this day. All of the participants and staff were like a family looking out for one another. We would offer each other snacks, water, or simply check-in on everyone around us. I was truly grateful for this unconditional compassion from the other hikers. Making these special connections in a short period of time is what also made this trip so memorable.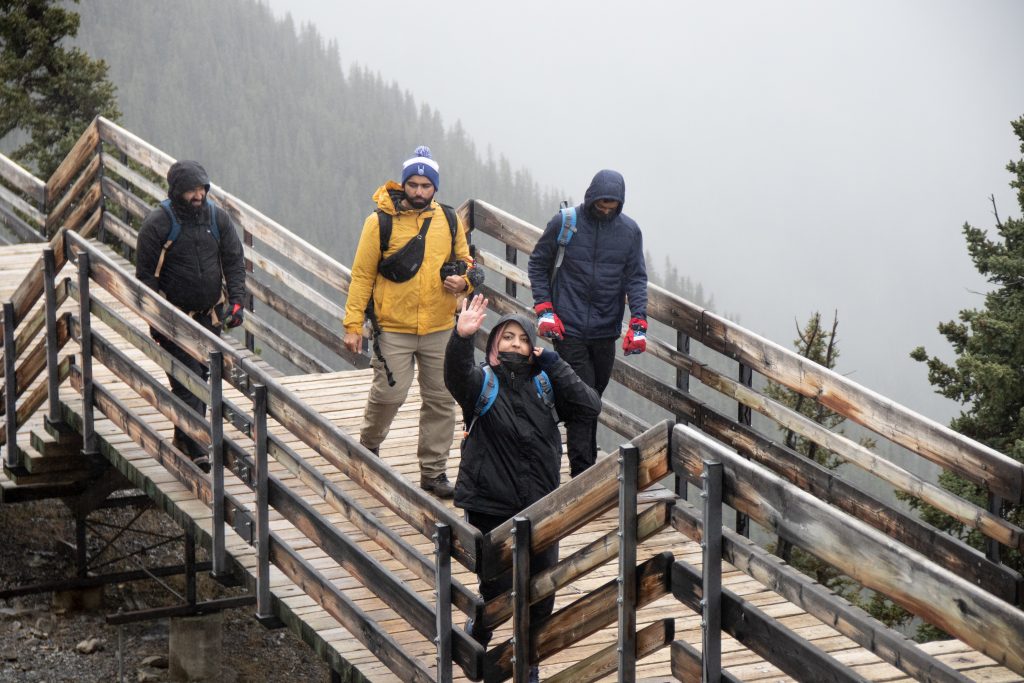 One moment that stood out was during the final hike on the Ha Ling Trail. After reaching the peak, we encountered an additional unpaved path called the "scramble", which led all the way to the top of the summit. This final stretch was quite challenging, as it had many loose rocks and boulders.
Through the encouraging words of the other participants, who reminded me to keep pushing through for the cause, I was able to to reach the top! I'm so glad I did not give up because that view was definitely worth the climb!! Once we reached the summit, we took a few minutes to thank Allah (SWT) for this beautiful moment and absorb the surreal views that surrounded us.
How did you prepare for the Challenge?
To be honest, I didn't prepare too much in the form of physical exercise prior to the challenge as I signed up close to the start date. I do consider myself reasonably active and often go on hikes. Nonetheless, these challenges are physically demanding, so do some prep beforehand! I made sure to pack clothes and gear in relation to the weather and itinerary (e.g. hiking shoes, clothes for layering, thermals, etc). I recommend for anyone interested in doing a Islamic Relief challenge to do their research on the location, and to pack their wardrobe accordingly.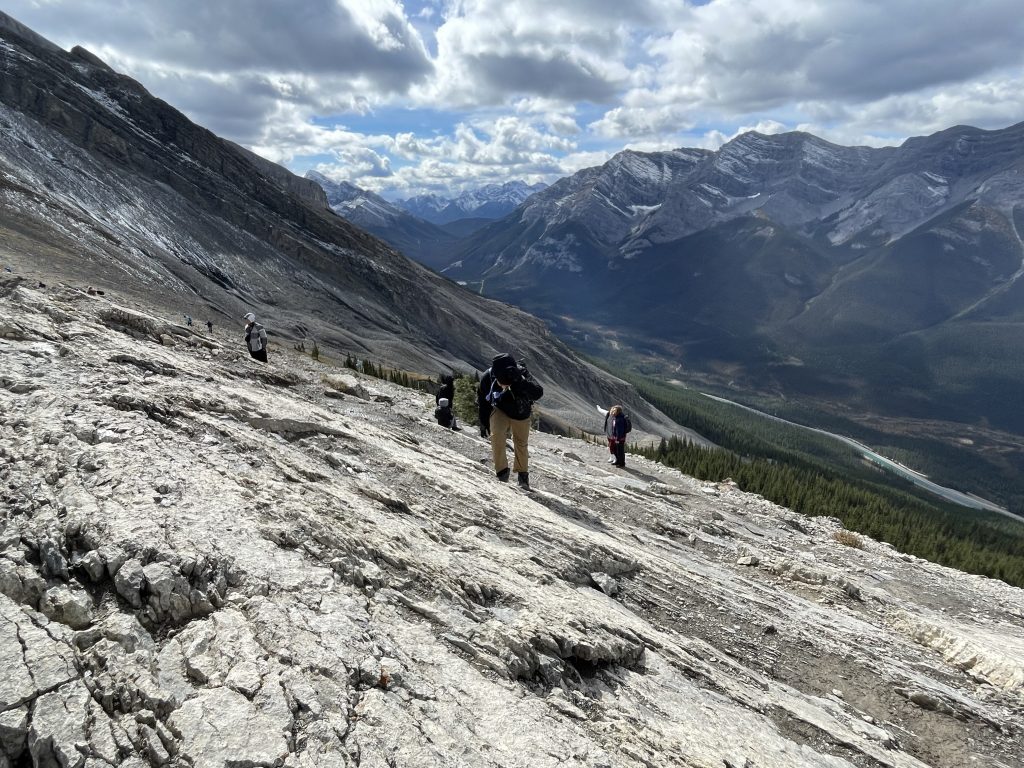 Can you tell us what crowdfunding and fundraising for the trip was like?
The initial thought of fundraising $1500 was a little bit intimidating…and at the same time, I was up for the "challenge"!
The Islamic Relief Canada team was very helpful, as they immediately set up my crowdfunding page and provided insightful fundraising strategies. Personally, I only shared my crowdfunding page with my immediate connections via Whatsapp. To my surprise, there was an overwhelmingly positive response from my contacts. I even received support from many anonymous donors. Both I and many other participants later came to know, that we actually surpassed the funding goal! SubhanAllah! It truly warmed my heart to witness this unconditional generosity.
Of note, this experience also helped to start an important conversation about the ongoing crisis in Afghanistan. During this time I was employed in an organization where I was the only visible Muslim on my team. After presenting my funding page to coworkers, many of them responded with curiosity, encouragement, and even monetary support.
Overall, the fundraising journey was a wonderful opportunity to raise money, share credible resources, and spark a meaningful discussion. It also re-instilled my faith in our collective kindness and humanity.
What was the hardest part of the Challenge?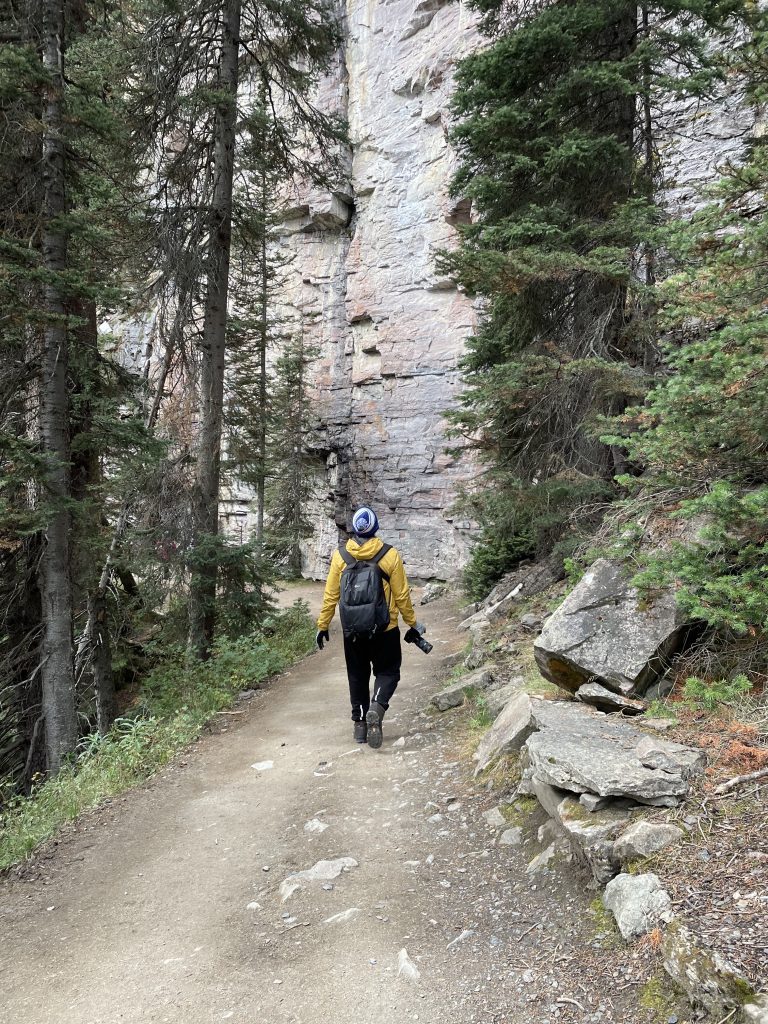 I think the hardest part of this experience was overcoming the mental hurdle of registering. "What if I am not suitable for this challenge?" "What if I don't meet the fundraiser goal?" "What if I don't have a good time?" Once I overcame these types of fears, I was determined to make my best effort and enjoy the ride.
What would you say to anyone else wanting to go on a Challenge with Islamic Relief Canada this year?
Go for it! Understandably, the "what ifs" will cross your mind as they did mine, and that is perfectly normal. It may also feel awkward at first to share your fundraising page and to ask for donations.
That is okay too! Stay rooted in your intention. If you are passionate about the cause, if you put your heart and soul into it, you will connect with like-minded people who are driven towards a mutual goal. This challenge may be one of the best experiences of your life! Good luck 😊