Beards for Barakah: Crowdfunding at its Best
Beards for Barakah was a month-long crowdfunding challenge to raise funds for Yemen this Ramadan. It had a very simple concept: participants let their beards grow wild and free in support of a great cause. The idea was to get participants to use their crazier-than-usual beards as a conversation starter about the ongoing humanitarian crisis in Yemen. Participants could then direct their loved ones and acquaintances to their personal fundraising page. People who couldn't grow beards could join for the barakah anyway!
This past Ramadan, Islamic Relief Canada launched the first-ever Beards for Barakah campaign. What started off as a typical crowdfunding campaign, quickly turned into one of our most successful ones to date, showing the incredible power of individual action.
Over the course of four weeks, 19 people committed their time, energies, and facial hair to help our brothers and sisters in Yemen. These amazing participants were able to get 400 people in their networks involved, collectively raising over $50,000. With these funds, Islamic Relief Canada was able to send urgently needed food packs, medical equipment, and hygiene supplies to a population in dire need.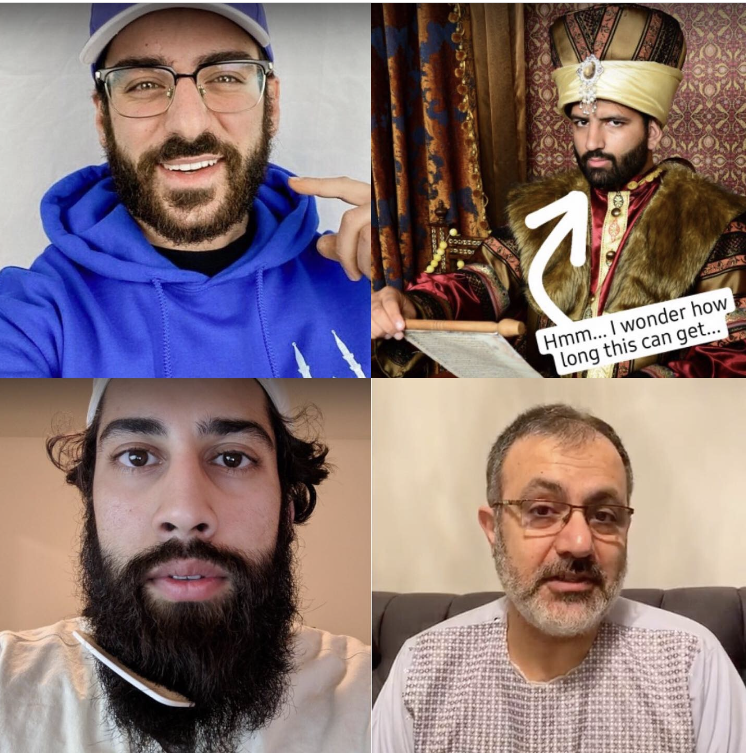 What is Crowdfunding?
Beards for Barakah operated using a crowdfunding platform called Launchgood. Crowdfunding is a great way to raise money by getting a little bit of help from lots of different people, usually through the internet. People usually start a campaign for a cause they care about, and then raise awareness for that cause by sharing it with their social networks. It can be a very effective way to raise awareness for a cause, because people are more likely to donate to a cause supported by their friends. But that doesn't mean it's easy.
Crowdfunding is most effective when it can get a lot of attention, either by the nature of the cause itself or by promoting it in an unusual way. That's why Beards for Barakah really took off – it was an unexpected way (grow your beard) to raise awareness for something that people were already familiar with. The more times you can share about your campaign, the more people you can reach, the more money you can raise.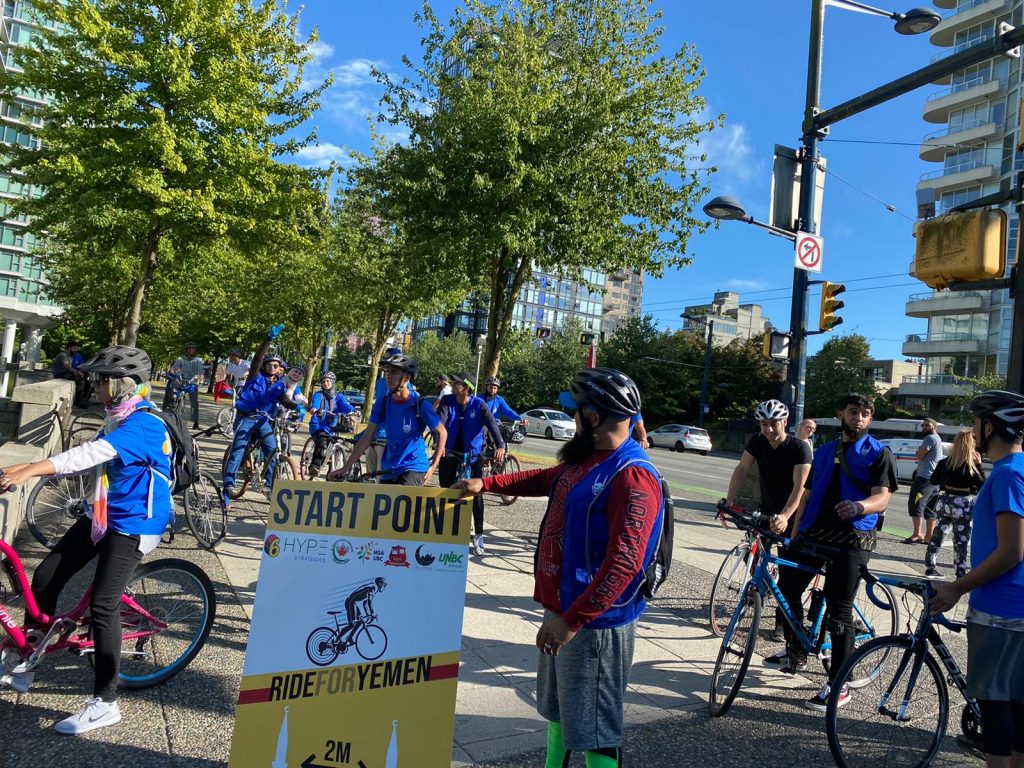 Does Crowdfunding Work?
Now for the million-dollar question: does crowdfunding work? The answer is it depends. The situation in Yemen is one of the worst humanitarian crises in history, with more than 80% of the population (24 million people) relying on international aid to survive. As such, many people have been looking for ways to get involved, making crowdfunding an appealing option.
To be successful, participation in the campaign should be: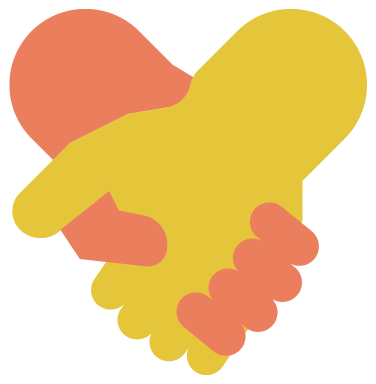 Accessible. Beards for Barakah was a great example of an accessible program, where anyone with or without a beard could join and set up a fundraising page!
Realistic. Setting a realistic funding goal and planning a 30 to 60 day period for fundraising is also ideal as was seen in the Beards for Barakah campaign.
One of the biggest benefits of crowdfunding is that participants can send their crowdfunding pages to anyone, from their friend living down the road to family living halfway across the world. The online platform allows for incredible accessibility and participation of a large scale from one's social network.

Crowdfunding also allows a lot of room for creativity and is incredibly adaptable to people's unique interests and strengths. Do you enjoy biking? Bike for a good cause. Are you a talented artist? Host a virtual paint night. Are you able to eat five bags of potato chips in under a minute? For example, the Spicy Chip Challenge was a real thing. The possibilities are endless!
How Islamic Relief Uses Crowdfunding
Islamic Relief Canada uses crowdfunding for many of our initiatives. Many times, people from the community approach us because they want to help spread awareness for an issue that is troubling their minds, but they don't know where to start. That's when we suggest crowdfunding.
It's an easy way for anyone in the community to raise funds for a cause that's close to their heart. Many campaigners will make use of a skill or a special occasion such as a birthday to raise awareness. Participants may also start a campaign in memory of a loved one as a form of sadaqa jariyah, typically to raise funds for a well or to sponsor an orphan. These initiatives are well-suited for individuals to tailor the campaign to their unique circumstances, all while donating to an important cause.
Islamic Relief Canada also uses crowdfunding for various local and international Challenges we host. Some of our recent local challenges include a Walk for Water to raise funds for communities without clean drinking water and the Bike for Bosnia challenge to help survivors of the 1995 massacre build towards a better future.
Our international challenges have been just as successful – one of which was a trek along the Inca Trail to Machu Picchu to raise funds for our projects in Yemen. 11 hikers raised over $25,000 to directly help the people of Yemen as their friends and family followed along their adventurous journey!
One huge component of our volunteer abroad program, Inspire, is crowdfunding to fundraise for projects in the communities where volunteers will be working. In 2018 for example, 33 volunteers travelled abroad as part of the Inspire program to Malaysia and South Africa, and through crowdfunding they raised over $100,000 for the schools and communities they worked with! In 2019, another group of 36 volunteers went to Bosnia over the summer to work with orphans, and raised $115,000 for the programs that help these orphans and their families.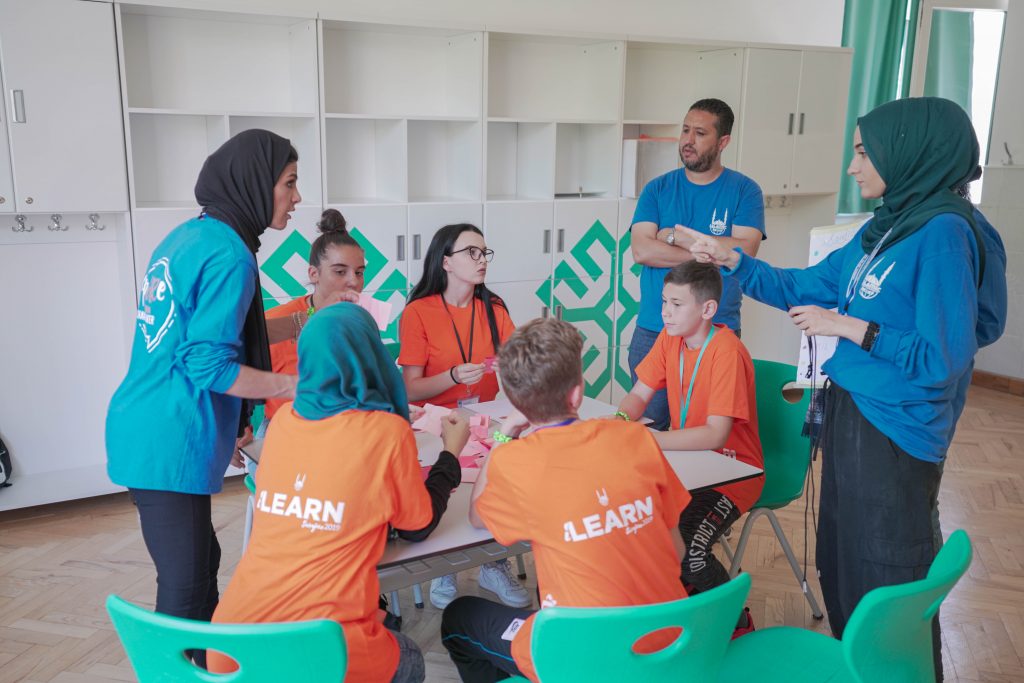 In this way, crowdfunding is a powerful way to involve your whole community when you're working to make a difference for a cause you really believe in!
How Does Islamic Relief Work with Launchgood?
Launchgood is a crowdfunding platform designed for Muslim audiences in mind. One of the benefits of using a platform like Launchgood, over generic social media, is being able to reach an active community of willing participants who are ready to donate to a great cause.
If you have a campaign on Launchgood, it can be featured on the homepage where anyone visiting will be invited to donate. At this point you're not just limited to your social reach. Launchgood also provides services to help you promote and market your campaign to even larger audiences.
Like many other charities people select for their cause, Islamic Relief Canada has had a strong working relationship with Launchgood since they first started about 3-4 years ago. It's a trusted platform that many people choose to donate through, and it's super helpful to promote our own regional fundraising campaigns.
Each of the 19 participants of Beards for Barakah created their campaigns through Launchgood. And their example has truly demonstrated the incredible collective power of small individual actions when multiplied!