In Humans vs. Coronavirus, these stellar human beings are fighting back with creativity and solidarity. As communities across Canada continue to quarantine themselves and take extra measures to prevent the spread of Covid-19, acts of kindness and solidarity have emerged from across the nation to help those in need and protect the most vulnerable.
We want to highlight a few moments that hit us in the feels and inspired us to share this piece. See how some Canadians are making sure our communities stay strong, even while we are apart.
Keeping Ahead of The Curve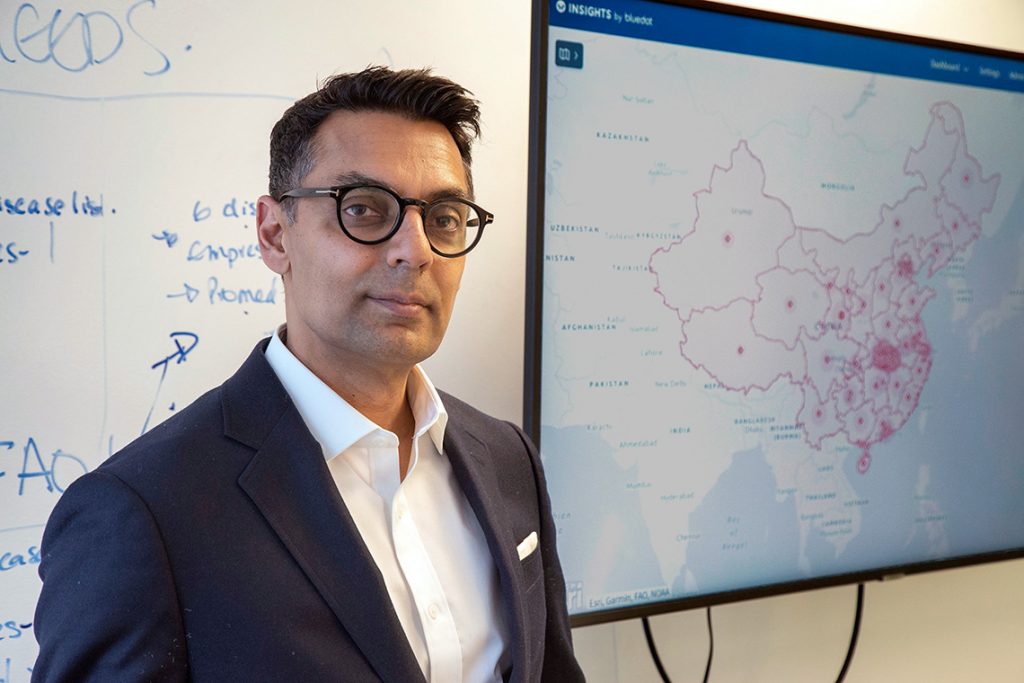 Bluedot, a Canadian start-up founded by Dr. Kamran Khan in 2014, uses artificial intelligence to provide insight on the emergence and spread of infectious diseases. Khan is a professor of medicine and public health at the University of Toronto. On December 31, 2019, Bluedot sent out a notification that a mysterious new illness had been identified in Wuhan, China—nine days before the World Health Organization raised the alarm. In the weeks that followed, Bluedot was able to successfully identify the next 11 major cities where COVID-19 would hit and warn local authorities; it soon had the Government of Canada in its list of clients. For the battle of humans vs. coronavirus, Khan's vision is simple: we must use technology to gather and share information faster than COVID-19 itself spreads.
Burgers of Solidarity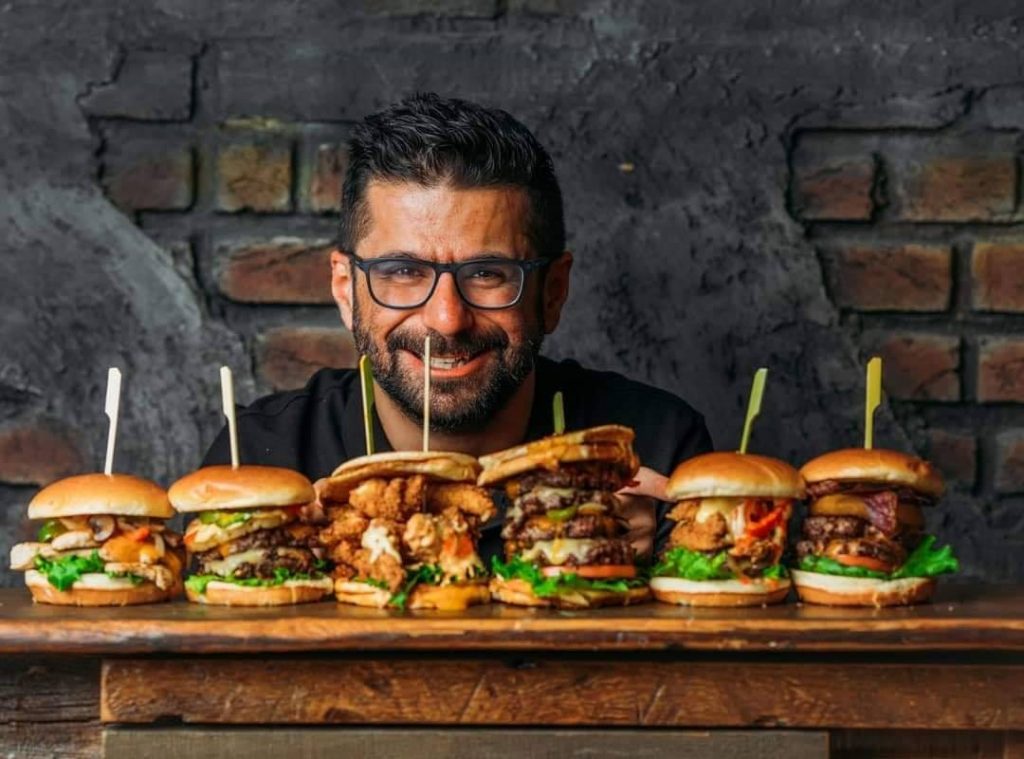 Ozzy's Burgers has had a meteoric rise in the Toronto area since Ozgur "Ozzy" Sekar and Turgay Kiribiyik co-founded the chain in December 2017. They have made giving back to the community a priority since the beginning, sharing meals at local shelters and employing Syrian refugees. As COVID-19 spread, the restaurant made the decision to shut down to protect both employees and customers. But not before Ozzy could prepare dozens of free meals and deliver them to the frontline healthcare workers at Toronto Western Hospital. Frontline workers are literally on the frontlines in the battle of humans vs. coronavirus. Ozzy saw their need and rushed to fulfill it.
A Kindness Returned
Then there is the incredible story of a Syrian family who arrived in Canada as refugees in 2016. They were sponsored by the Victoria-based family of award-winning author Robin Stevenson. Recently, as Stevenson and her family had to self-isolate after returning from a trip abroad, one member of that Syrian family, Marwah, unexpectedly stopped by and left seven bags of food on the front porch, including candy for the children. She then also delivered food to Stevenson's parents, who are 80 years old.

Back in 2016 we sponsored a refugee family to come to Canada. Today, knowing that we're self-isolating because of travel, they brought bags of food to my front porch. Beans, dates, noodles, lentils, tahini, veggies, meat, and candy for my kid. So kind… and I'm so grateful♥️😭🇨🇦 pic.twitter.com/BksTcxl62y

— Robin Stevenson (@robin_stevenson) March 24, 2020
Spread Knowledge, Not Germs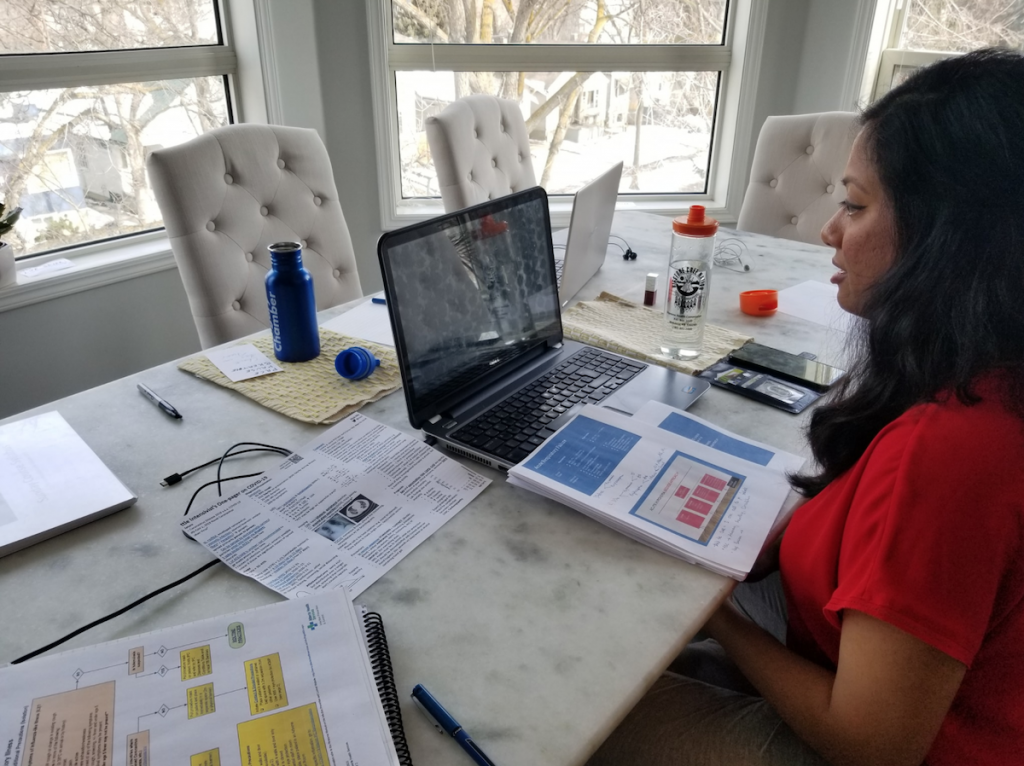 Others have stepped up to help by using their unique expertise. Dr. Nazia Sharfuddin, a healthcare professional based in Edmonton, worked with Dr. Hamzah Qureshi from the Muslim Medical Association of Canada (MMAC) to prepare an educational refresher for returning medical staff being deployed to work in internal medicine or acute care. The webinar received an overwhelming response, and is now being shared widely. 
A Community Comes Together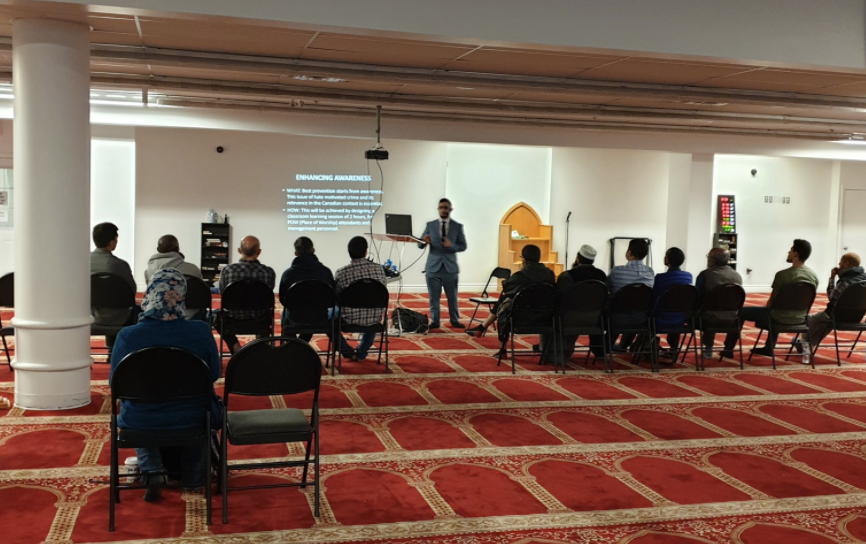 Younus Imam, a disaster and emergency management expert and co-founder of the SALAM Project, conducted training with mosques, offering culturally-sensitive guidance on how to respond to the COVID-19 crisis. In Calgary, Ibrahim Jadalowen of the Muslim Association of Canada (MAC) organized a blood drive at his mosque with Canadian Blood Services to ensure that live-saving blood donations are available to those who need them.
Fight the Stigma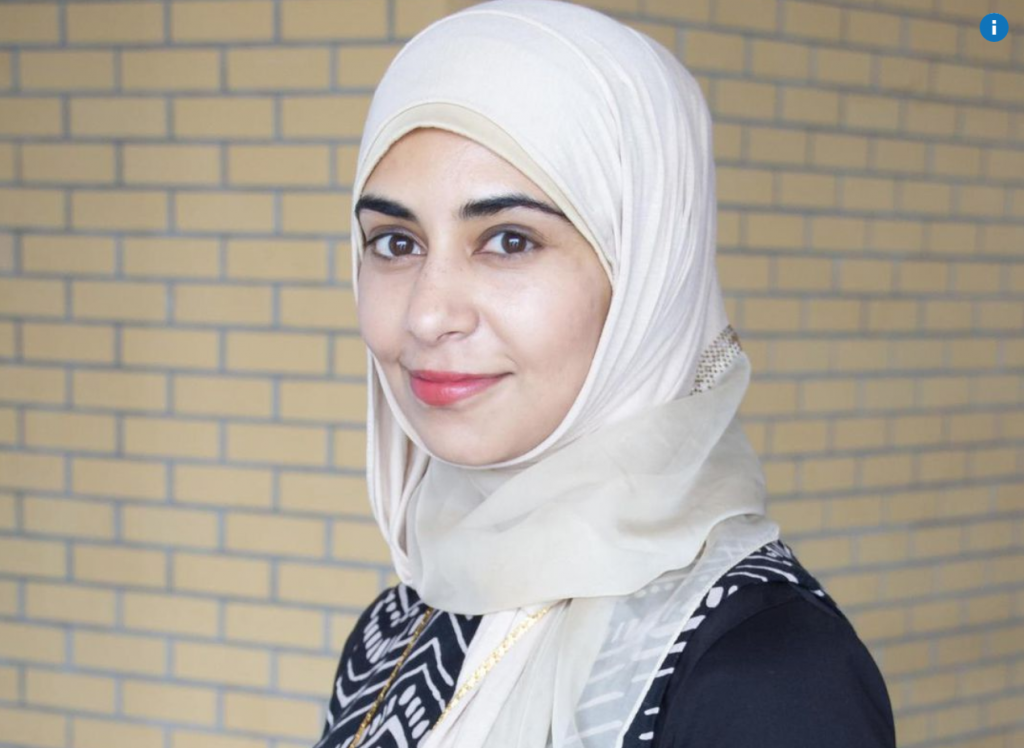 Aaida Mamuji and Harris Ali, a team of researchers at York University in Toronto, are striving to ensure that the social impact of COVID-19 on our communities is duly studied. In the fallout from humans vs. coronavirus Mamuji is focusing on destigmatizing Chinese communities in Toronto in the wake of the crisis, while Ali looks at the role of social media in the spread of misinformation about COVID-19.
Keeping Doors Open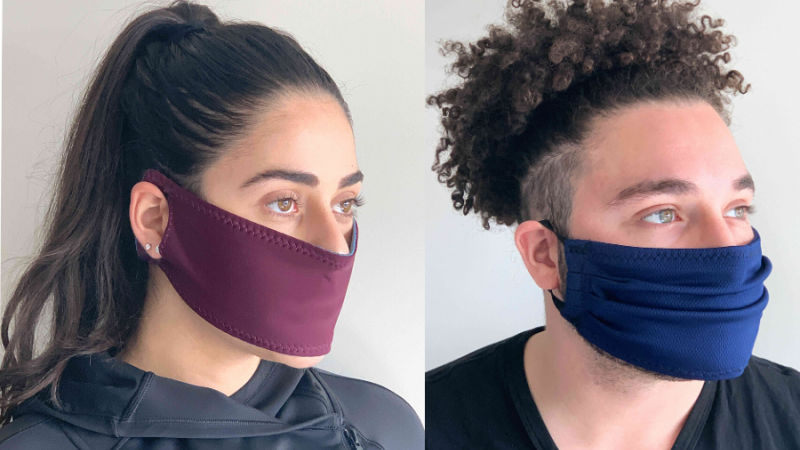 Sarah Abood, the CEO of an Ottawa-based startup Thawrih, found a creative way to keep her employees, many of whom are Syrian refugees, employed while also helping with the effort against COVID-19. Thawrih specializes in making sports-friendly headgear for Sikh and Muslim athletes; her team quickly transitioned to producing protective masks instead, which they will be supplying to pharmacies and others in need.
Why It Matters
These stories remind us that our fight to stop the spread of COVID-19 has brought us together like never before. They remind us that we can only overcome this pandemic and these circumstances by working together even while we stay apart. Everything that you are doing to help—including staying home and going out only if absolutely necessary—is a heroic act. Thank you.
If you want to do more, you can contribute to our efforts to protect vulnerable families both in Canada and around the world.