As we learn to deal with increased uncertainty and anxiety, so many of us have likely made 'mental health Ramadan' a key item on our list of preparations. It is safe to say that Ramadan 2020 will be like no other Ramadan any of us have experienced. These unprecedented times make it especially important to focus on managing our mental health in Ramadan.
Most of us know Ramadan to be a globally collective experience. It is the one month in the entire year that many of us look forward to, in hopes of renewing our sense of community and spirituality. Our fondest memories of this time come not only from spending time seeking closeness with God, but all the moments we enjoyed with those closest to us.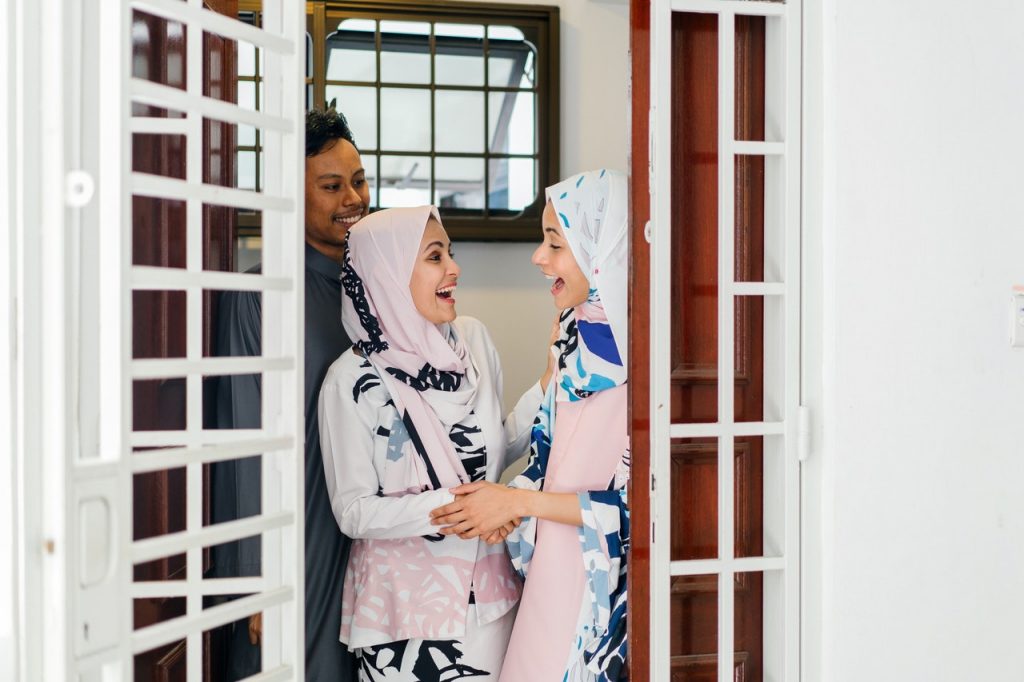 And yet due to the circumstances, many of us are currently self-isolating at home due to COVID-19. In attempts to flatten the curve, we are physically distancing ourselves from our loved ones and our communities.
So this Ramadan, it is normal to grieve the loss of this sense of community. We tend to rely on our family, community and connection with the mosque to boost us up after a long day of fasting. Now, while trying to juggle our regular duties and responsibilities from home without these supports, fasting can feel overwhelming. Here is where successfully managing your mental health this Ramadan can make all the difference.
So let's go over a few key concepts and a framework that will help you maintain and enhance your mental health in Ramadan.
3 Easy Ways to Boost Wellness in Ramadan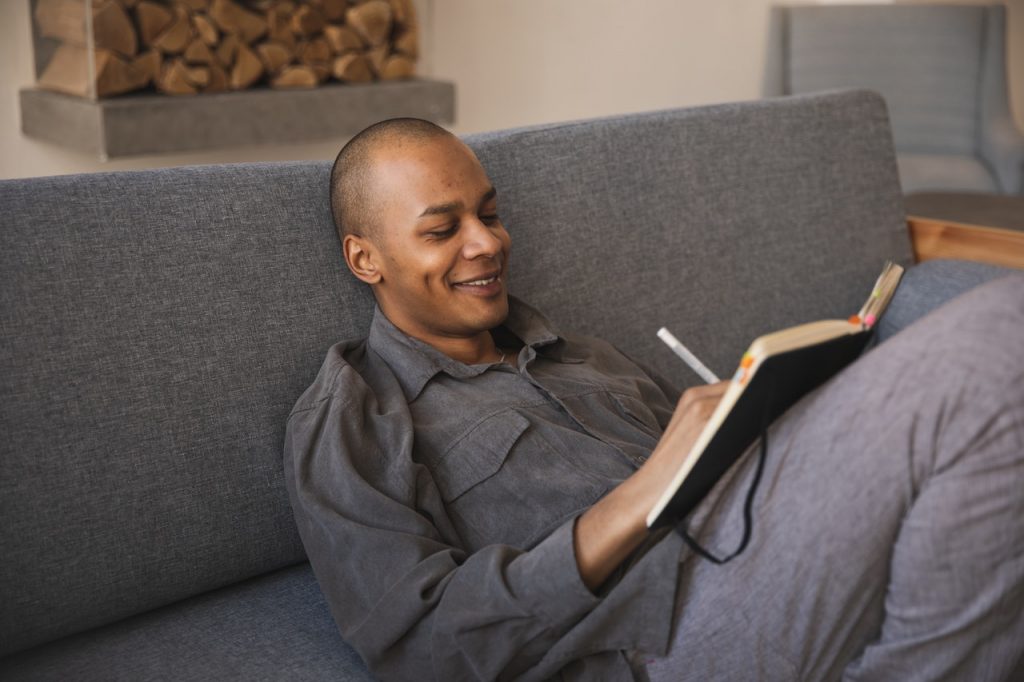 Mental Health Ramadan Tip 1: Practicing Acknowledgment
The first step to managing any issue is acknowledging the issue. In this case, acknowledging that Ramadan is going to be different this year.
Remember – different does not mean it is going to be worse.
Suggestion: make a list of all the upcoming changes that this Ramadan brings for you and your loved ones. Creating a list of upcoming changes allows us to plan and create a structure that we can adhere to as best as we can. This in turn will help ease the anxiety of upcoming changes and help us gain a sense of control during this uncertain time. Once the structure and plan is implemented, it is also a good way to evaluate what works well and what requires some modification.
Mental Health Ramadan Tip 2: Managing Fear and Anxiety
You may also experience fear due to the uncertainty surrounding COVID-19 as the constant news updates can be overwhelming.
It is also important to note that sometimes our feelings of anxiety can be exacerbated when our bodies are adjusting to being in a state of fasting for 16 hours a day.
Suggestion: Do a check on how your mood has been on a scale of 1-10. Do you notice a change in your anxiety rising when your mood is low? Keep a list of things handy, that can help perk up your mood. This could mean putting on a face mask, listening to a lecture, reading the Quran, doing a body stretch or creating some Eid cards for your loved ones.
Mental Health Ramadan Tip 3: Revisiting 'Control'
Undoubtedly the biggest adjustment we all face is the reality of not being able to spend time at the mosque and also, in some cases, being unable to see our loved ones for an unprecedented amount of time. And the biggest question on everyone's mind these days is – when will this end?
In the face of this uncertainty, it is very important to remind ourselves that although we have no control over the trajectory of COVID-19, we do have control over how we respond to the situation.
Suggestion: Make a list of the stressors that are in your control and stressors that are out of your control. A good way to help you navigate your thoughts is through this worry chart.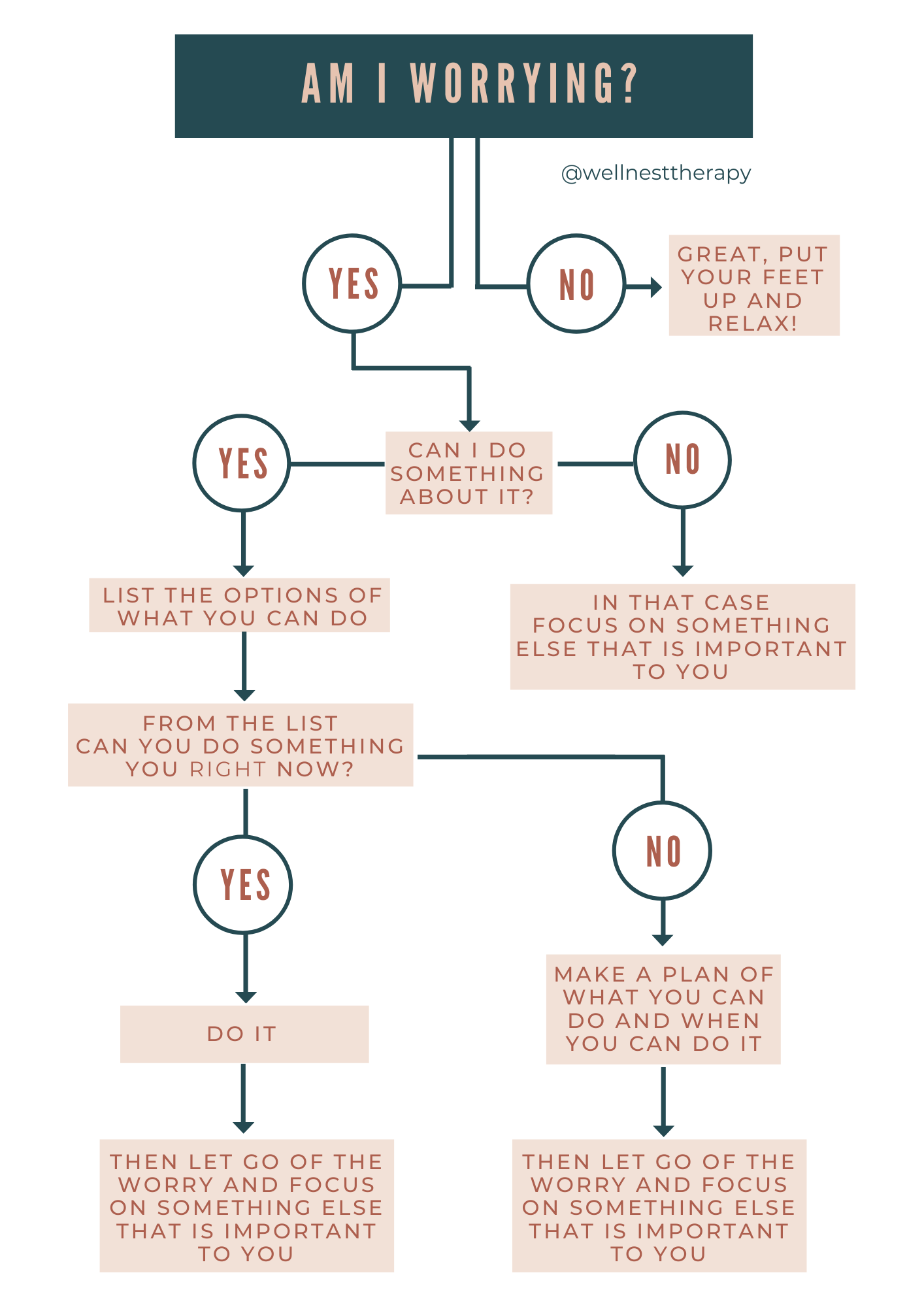 It's important to be patient and kind to yourself during Ramadan, especially this year. Fasting is both a mental and physical challenge. In order to fast for the whole month without burning out, try to be more grateful and intentional as you go about your day.
Having a schedule will greatly improve your ability to accomplish your responsibilities and make the most of what Ramadan has to offer. I've done a follow up post about this, so check it out!
And in its truest sense, COVID-19 is a globally collective experience. While we may not be able to meet for iftar or go to the masjid this year, we are not alone. It is important to remember that every Muslim in the world is faced with the challenges of COVID-19, and collectively we can work together make it easier for each other in Ramadan 2020. 
Wishing you all a blessed and balanced month of Ramadan.
"Verily, with hardship comes ease."

– Quran 94:6