Allah says in the Qur'an: "I will never deny any of you — male or female — the reward of your deeds…" (3:195). Throughout history, women have pursued Allah's pleasure and carried on the mission of Prophet Muhammad ﷺ by striving to become the means of enlightenment for the Muslim community. Starting in different parts of the world, these early women scholars of Islam traveled long distances, studied for decades, and mastered many skills. They have gone on to teach many, many students. Their stories inspire us all.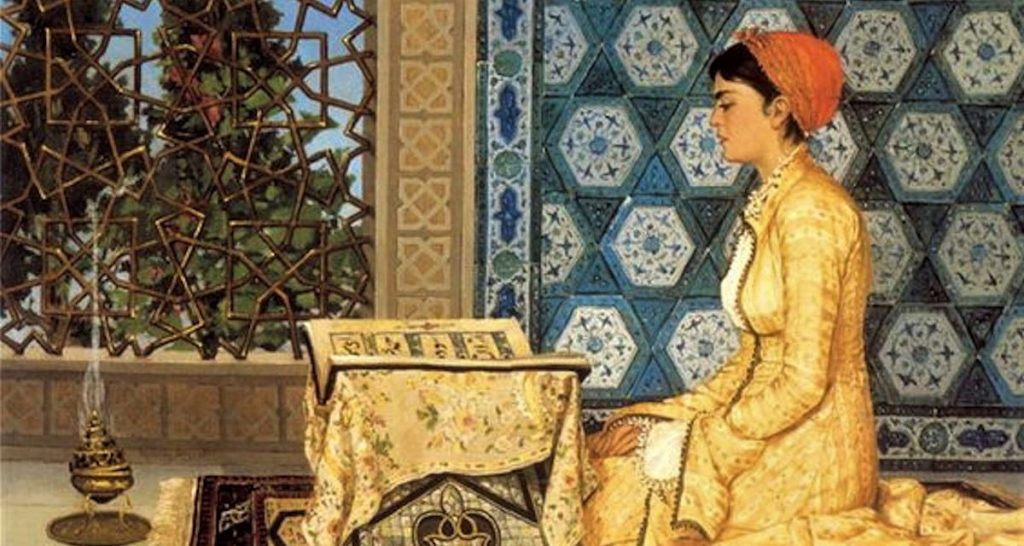 Fatima bint Sa'd al-Khayr:
Following knowledge around the world
Fatima bint Sa'd al-Khayr was of Andalusi background, but born on the other side of the known world, in the Uyghur Muslims' homeland in Central Asia. Her father, a respected scholar and merchant, emigrated from Valencia, likely to get away from political turmoil as the Muslims gradually lost control of Spain, and moved to China. Fatima was born in Kashgar, and her father personally taught her and her sisters the Islamic subjects. She began to excel in hadith from a very young age. She then began traveling westward, visiting many Muslim centres of learning and culture, and studying with scholars in places like Isfahan, Baghdad, and Damascus before settling down in Cairo. She married a scholar named Zayn al-Din, who was highly regarded by the famous Salah ud-Din Ayyubi. "The Egyptians learnt much from her," wrote one scholar plainly, but many students traveled from distant places to study hadith with her in the 1100s.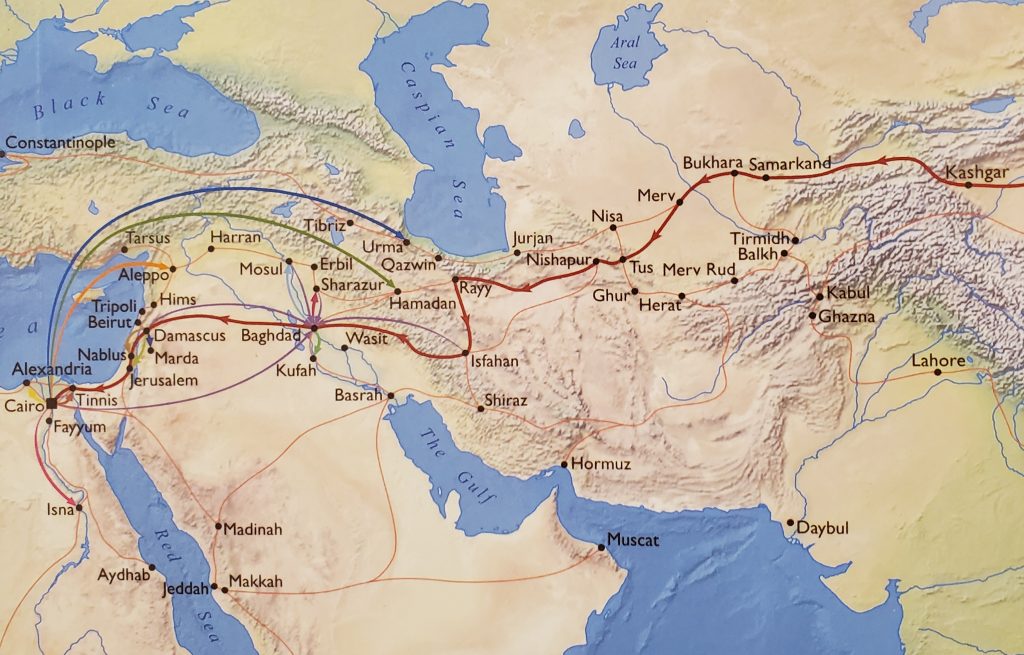 Aisha al-Ba'uniyya:
A prolific Sufi scholar in changing times
Aisha al-Ba'uniyya was born in Damascus (Syria) in the 1400s. Raised in a family of scholars and poets, Aisha received a complete Islamic education, including memorizing the Qur'an, fiqh, Sufism, and poetry. She wrote many books – in fact, no woman before her wrote as many books in Arabic – and mostly focused on works praising the Prophet ﷺ in both poetry and prose, and exploring different aspects of Sufism. She traveled with her son to Cairo, but they were attacked by highway robbers, who took all of Aisha's books, and they arrived penniless in Cairo. However, she quickly rose to prominence in Egypt, to the point that the Mamluk Sultan al-Ghawri later came to visit her in Aleppo, possibly to seek her advice about dealing with a new rising power in the region, the Ottomans. She died in 1517, the same year that the Ottomans conquered Syria and Egypt, and so her passing coincided with the end of one era of Islamic scholarship and the beginning of another.
Learn more about Aisha al-Ba'uniyya through her biography Aisha al-Ba'uniyya: A Life in Praise of Love
Amatullah al-Dihlawiyya:
An Indian teacher in Madinah
Amatullah al-Dihlawiyya (d. 1938), as her name suggests, was originally from Delhi (India). She eventually moved to Madinah, and studied the Qur'an, hadith, Arabic literature, and Hanafi fiqh; she was one of many noteworthy Indian Muslim female scholars who were studying and teaching in Arabia at the time. Amatullah earned many ijazat to teach hadith, and was known for teaching from her home. Her students included some of the leading male scholars of her era, including Hamdan al-Mahrasi, Ahmad al-Ghumari, and Muhammad al-Fadani. She even transmitted a certain musalsal work of hadith in which every narrator is required to hold his beard while narrating certain words; she simply held her chin instead.
Mariama Ibrahim Niasse:
The Servant of the Holy Qur'an
Mariama Ibrahim Niasse was born in 1932 in Kossi Mbitéyène (Senegal). She was the daughter of the famous West African Sufi scholar Ibrahim Niasse, and a widely-respected shaykha in her own right. In 1947, she recited the entire Qur'an from memory before a panel of experts, and then studied fiqh and Arabic grammar. After marrying and moving to Medina Baye, she began to teach children the Qur'an, and her school grew very quickly.
She is known as Khadimat ul-Qur'an or Serviteur du Qur'an ("Servant of the Holy Qur'an"). Over her life, she traveled to over 17 countries to advocate for Qur'anic education, and her efforts received support from many Muslim nations. Beyond West Africa, students have traveled from as far away as Algeria, Palestine, and the United States to study the Qur'an with her in Senegal. She also met many leaders in her life, including Kwame Nkrumah, and led multiple diplomatic missions to Iran and Sudan.
She passed away in early 2021, leaving behind an incredible legacy of a life dedicated to the Qu'ran. She will be remembered as a leading figure in the Tijani Sufi order.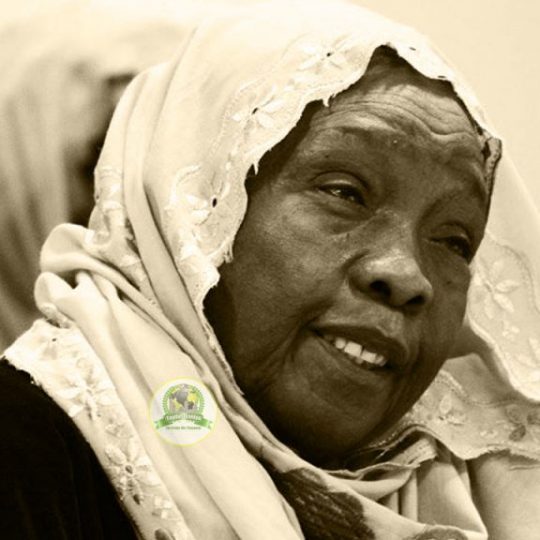 The Legacy of Women Scholars in Islam
This is only a small glimpse into the lives and achievements of these women scholars in islamic history. There are so many others we should learn about! A great resource to begin this journey is Mohammad A. Nadwi's book Al-Muhaddithat: The Women Scholars of Islam. Finally, it is important to keep this tradition of women's scholarly excellence is very much alive, and we should be sure to support and appreciate the work of the Muslim women doing this work for our communities today.
---
We hope you enjoyed this small glimpse into the overlooked contributions of Muslim women to Islamic scholarship. If you want to read more about Islamic Heritage for this month take a look at our previous posts:
A Vibrant Story of Islam in Sudan Behind the Headlines
The Rich Heritage of Sri Lanka's Muslim History
Unknown Facts about Palestine for Islamic Heritage Month