Black History Month is a time to assess where we stand as a society on race – and how well we can counter discrimination by learning the achievements of Black Canadians and Black Canadian Muslims across the nation. Afua Cooper, sociology professor at Dalhousie University, and prominent author and dub poet, speaks about the experience of Black Canadians:
"… One of the functions of racist discourse is to write Black people out of Canadian history and position us as newcomers…That our presence is a recent one and not a 400-year presence."

Dr. Afua Cooper
At Islamic Relief Canada, we want to recognize and celebrate the achievements of Black Canadian Muslims. We want to spread awareness of the significant contributions made to help our communities and society.
Keep reading below for a list of prominent members of the Black Muslim Canadians.
9 Prominent Black Canadian Muslims You Should Know
Dr. Fatima Jackson Best – (Healthcare Researcher)
Dr. Fatima Jackson-Best grew up in the suburbs of Toronto while her father served as a chaplain at the Centre for Addiction and Mental Health (CAMH) in Toronto. So mental health was always a large part of Dr. Jackson-Best's world.
But as she pursued her studies, she saw there was a significant lack of research and studies regarding her community. "Seeing that gap and knowing how central mental health is to all of our lives made it important for me to serve my community through research, even if it is a small contribution."
Last year, Dr. Jackson-Best, published a study that was the first of its kind: a consolidation of the published and unpublished studies information on Black Muslims in Canada. Through this kind of work, Dr. Jackson-Best hopes to bring light to the experiences of the community.
Imam Yasin Dwyer – (Chaplain)
Along with working alongside many non-profit organizations in Canada, Imam Yasin was the first full-time Muslim chaplain to work with the Correctional Service of Canada. Born in Winnipeg to parents of Jamaican heritage, his journey to discover his heritage led him to the Islamic tradition in Africa, wherein he soon embraced the teachings of the religion.
He held the position of Muslim chaplain for 12 years, until he left the post to protest privatization of the position. He remains a man of principle as he serves as Muslim chaplain at the University of Toronto and Ryerson University, among other pursuits. He has lectured extensively on topics such as spirituality and the arts, Black Canadian culture and the history of Muslims in the West.
Sh. Abdalla Idris Ali – (Educator)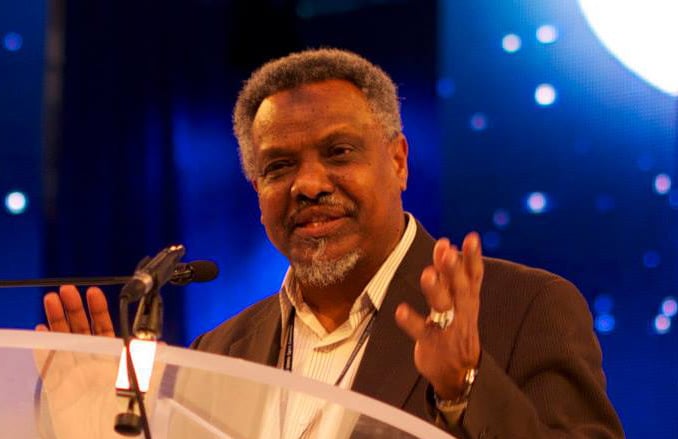 From the time he first came to Canada nearly 50 years ago, Shaykh Abdalla Idris Ali has always looked for ways to serve the Canadian Muslim community. He earned his PhD in International Relations at the University of Toronto, where he founded the first Muslim Students Association (MSA) in Canada.
In 1982, he founded the first full-time Islamic elementary school in Toronto, Canada. He served as the Principal of this school for over 17 years, and was a pioneering leader who helped nurture and build the foundations of the vibrant Muslim community in the GTA that we enjoy today.
Over the past 30 years, his path has led him to serve as a leader and shape many incredible initiatives and organizations like the Islamic Society of North America (ISNA), Canadian Islamic Banking Conferences, Majlis Ash-Shura, ISNA Education Forum, Youth and Education Committee, Islamic Media Foundation, NAIT, CISNA, CIENA, and IBERR, which serves minority communities. His dedication through so many influential institutions has strongly united the Canadian Muslim community.
Ginella Massa – (Journalist)
Since she was little, Ginella Massa dreamt of being the first woman in hijab covering important news on Canadian television. Of course she knew she would face many challenges, the first of which would be her own limitations. "I set limitations for myself from early on. I remember telling my mother that I should consider going into radio, because what you look like doesn't matter. It's just about your voice."
But her mother made sure that Ginella looked outside of her own perception, and stuck true to her goals. So Massa pursued her dreams, and her hard work paid off. In November 2016, Massa made history when she filled in as the late anchor, becoming the first woman in hijab to anchor a major Canadian newscast.
She set an example for young Muslims everywhere that you don't have to sacrifice your principles to follow your dreams.
Master Abdullah Sabree – (Sport)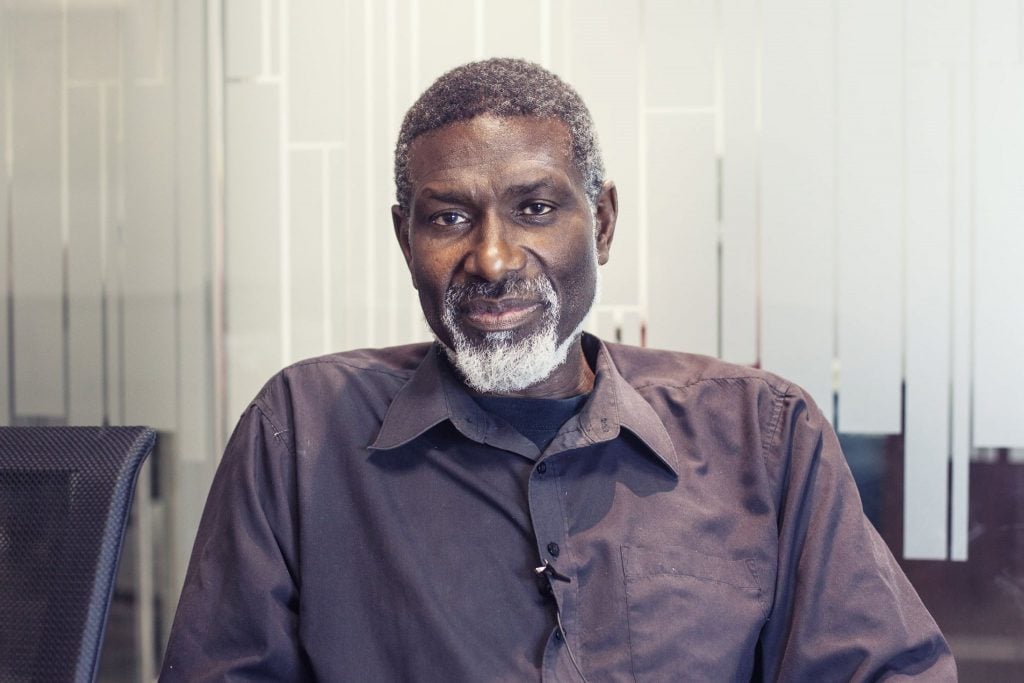 Since the early 1980's Shaikh Abdullah Sabree has been involved in developing the martial arts world both within the Islamic community and beyond. He is a 7th Degree Black Belt in ITF Taekwondo and a former member of the Canadian national team.
He started UMMA Martial Arts, the first Muslim martial arts academy in Canada. The academy is unique in that the school also emphasizes Islamic principles of character development and cooperative learning.
He started the program initially to motivate and guide local at-risk teenagers towards excellence in athletics and academics, but over the years the program has expanded and now operates out of several mosques across the GTA, offering programs for children, women and men. He is also on the board of Canadian Imams Against Domestic Violence and the Peel Police Service Board.
Through the school, Master Abdullah has taught and motivated thousands of children who have grown up to be positive and productive members of their communities.
Minister Ahmed Hussen – (Public Servant)
Born and raised in Mogadishu, Minister Hussen immigrated to Canada after the Somali Civil War. He settled in Toronto, where he finished high school. He soon received a law degree from the University of Ottawa, and specialised in criminal and immigration law.
During this time, Minister Hussen also co-founded the Regent Park Community Council in 2002. As its president, he was advocating for 15,000 residents to ensure that their interests were protected. He was awarded the Queen's Gold Medal for his leadership efforts in the Regent Park community.
In December 2014, Minister Hussen presented himself as a candidate for a Liberal Party of Canada seat in the riding of York South–Weston. When he won that riding, he became the first Somali-Canadian elected to the House of Commons.
On January 10, 2017, Hussen was appointed Minister of Immigration by Prime Minister Justin Trudeau. As of 2019, he now serves as the Minister of Families, Children and Social Development. The nomination made Hussen the first Somali-Canadian to serve in the government cabinet.
Dr. Afua Cooper – (Black Studies Scholar at Dalhousie and Poet Laureate of Halifax)
Dr. Afua Cooper was born and raised in Jamaica, and was a pioneering spirit from her early years. She founded the African Studies Club in her high school in Kingston, foreshadowing her lifelong commitment to advancing Black Studies in Canada and beyond. In December 1980, she moved to Canada and began to work as a teacher in Toronto.
At the same time she began to explore her talents as a poet where she spoke about womanist perspectives and her drive for social justice. By the 1980s Cooper pioneered spoken word poetry and delved into dub poetry. This was also when she converted to Islam, in 1988.
In June 1990, she opened the ceremonies at Queen's Park at a celebration marking Nelson Mandela's release from prison, and performed in front of a crowd of about 25,000 people. Later that year, she went on to pursue an MA and then a PhD focusing on Black history in Canada.
She has published widely-acclaimed books on Black Canadian history as well as collections of poetry; is a founding member of the Toronto Dub Poets' Collective, the only grassroots poetry organization in Canada; is founder of the Black Canadian Studies Association; and was recognized by Essence magazine in 2005 as one of the 25 women shaping the world.
In 2018 she was named the Poet Laureate of Halifax. She currently teaches at the Department of Sociology and Social Anthropology at Dalhousie University.
(Late) Sh. Osman Barre – (Community Leader)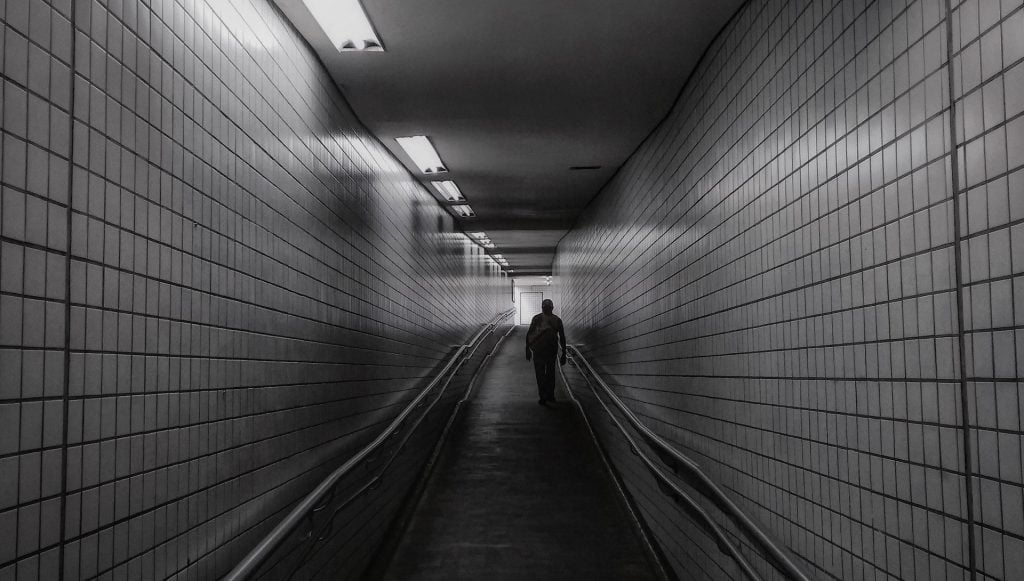 Shaykh Osman Barre was born in a small village near Bosaso, Puntland. Losing his father young, he was raised by a blind mother who was "such a fighter" according to family members. His mother instilled in him the values of education and faith, which helped carry him through the rest of his life.
"That's what saved him," his daughter said. "He has been exposed to so many things in his life, but he's always kept such a positive spirit." He emigrated to Canada to escape the civil war in Somalia and settled in Edmonton. His incredible spirit kept shining through when he became an Imam and a leader in the community.
When his community was rocked by violence in the mid 2000's, he was at the forefront to help those who were affected and being targeted by the violence. "We are responsible for them and what's happening to them now," he said at the time. He worked closely with other community groups to address the issues.
When he passed away in 2017, his funeral was attended by 2,500 people. May God have mercy on his soul and accept his good deeds.
Rahma Mohamed – (Author)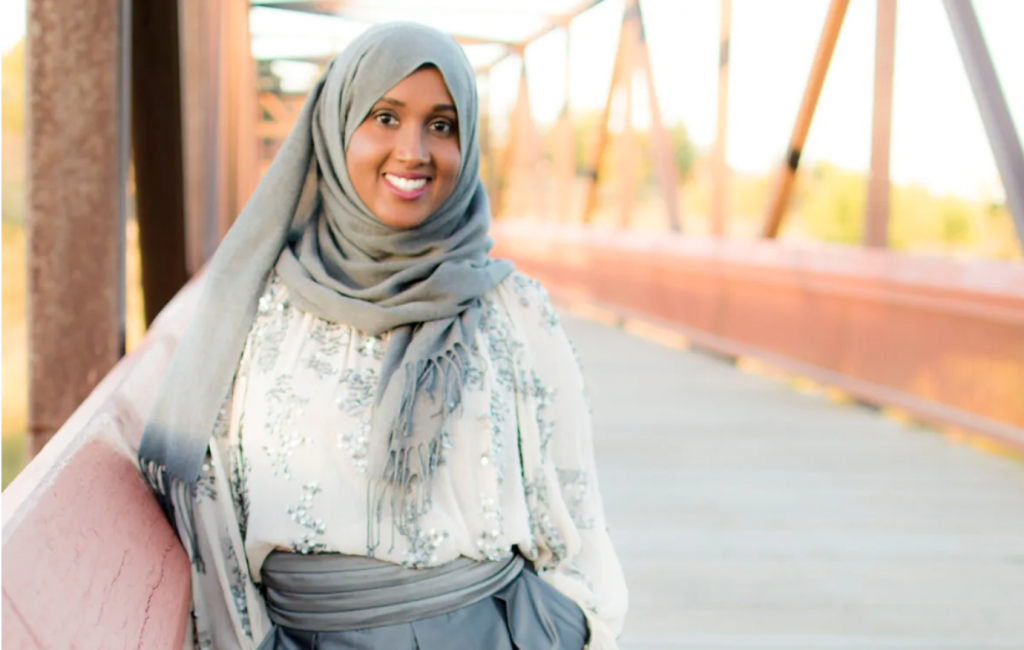 Rahma Mohamed is an award winning author, storyteller, and diversity advocate. She was born and raised in Hargeisa, Somalia. At the age of eight, her family immigrated to Canada where they arrived in Quebec. Growing up in Canada as a Black Muslim immigrant who was not fluent in English, she endured years of bullying. Despite all of these struggles she became the first person in her family to graduate from university and mastered both French and English.
After becoming a mother, she noticed a lack of representation for Black Muslim girls and visibly Muslim characters. She set out to self-publish children's stories that feature characters that are Muslim with African roots. She has published two books entitled Little Brother for Sale and Mahiima's Quest, a story of self-discovery and a celebration of diversity.
Rahma has championed diversity both in the Muslim community and in the literary field and continues to be a source of inspiration for Black and Muslim girls everywhere!
---
This is a small list that is not exhaustive of all the great contributions made by Black Canadian Muslims. It's meant to cover a wide range of fields and locations all across Canada. We'd love to hear from you who else we can include in a future list.