This Ramadan is undoubtedly going to be very different than others, so why not try to make some positive change and build a few Ramadan Healthy Habits? From no more community iftaars to no masjid visits, we have to find a way to make the most of this blessed month. Even though you will be spending Ramadan at home, you still have the potential to have the best Ramadan yet.
While the month of Ramadan is about fasting, it often quickly becomes about feasting. This can significantly impact your energy levels and how you feel throughout the day while fasting.
Here are 5 Ramadan Healthy Habits you can build to have a healthier and more energized Ramadan:
1. Stock your Kitchen with Healthy Items
Since going to the grocery store as regularly as we're used to isn't an option right now, it is important for you to start planning your Ramadan meals beforehand. Go grocery shopping before Ramadan to stock your pantry and freezer with healthy items.
You can stock up on frozen veggies and fruit as well as meat and chicken in your freezer. For your pantry, keep items such as dates, nuts, oats, grains, and lentils. This will help you put together healthier meals even when you are running low on ingredients.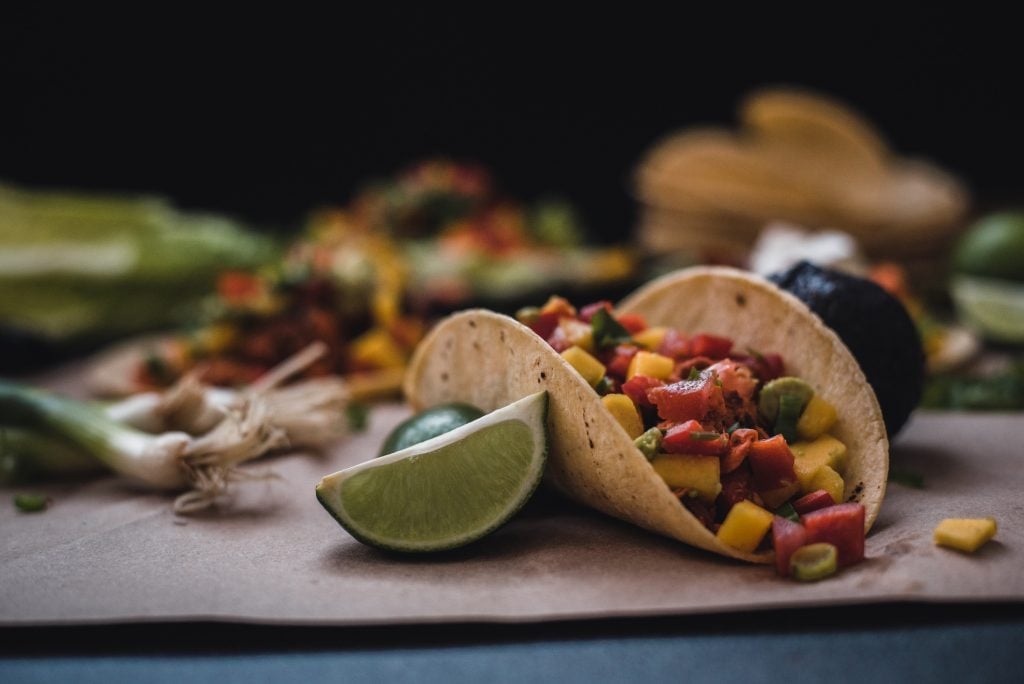 2. Have an Energizing Suhoor
It may be tempting to sleep through suhoor, especially if you have to wake up early for work. However, waking up early and having a suhoor will help you feel more energized rather than sleeping more. Having a suhoor that contains slower digesting carbohydrates, protein, and healthy fats will help you feel fuller throughout the day. A great suhoor that includes all of these is Overnight Oats.
3. Avoid Overeating at Iftar
You haven't eaten all day and have been waiting for the clock to tick Maghrib o' clock. Eating as quickly as possible and way too much, results in feeling very tired and bloated about 30 minutes after iftar. Doing this 30 days straight, results in lower energy levels throughout the month, digestive issues, and weight gain. To avoid this, break your fast with dates + water + a bowl of fruit. Go pray your Maghrib salah and then have your main meal. This will help slow down how much you are eating and how quickly you are eating. You'll notice this Ramadan healthy habit will help you feel much better after iftar!
4. Get Active
Once you have been making healthier food choices, you will likely have more energy to exercise. Whether you have been exercising from before or just getting started, staying active provides many benefits such as improved mental health, strengthening muscles, and reducing aches and pains. This is a great Ramadan Healthy Habit to build! Aim for 30 minutes of exercise that will increase your heart rate. You can do full body workouts at home with little to no additional equipment. Islamic Relief Canada has a great virtual fitness session coming up with Belal Hafeez and Zehra Allibhai. (Participants will also get a promo code for a 6-week workout schedule, so be sure to take advantage of this great opportunity!)
5. Walk & Explore
In addition to increasing your heart rate through at home exercises, aim to get in a daily walk while fasting if you are able to leave your house during the pandemic. This Ramadan Healthy Habit will also allow you to get out in nature and get some fresh air.
If you want to have the healthiest Ramadan yet, with full guidance, The Healthy Ramadan Guide provides you with a full meal plan, recipes, grocery lists, workout program, and mobility routine.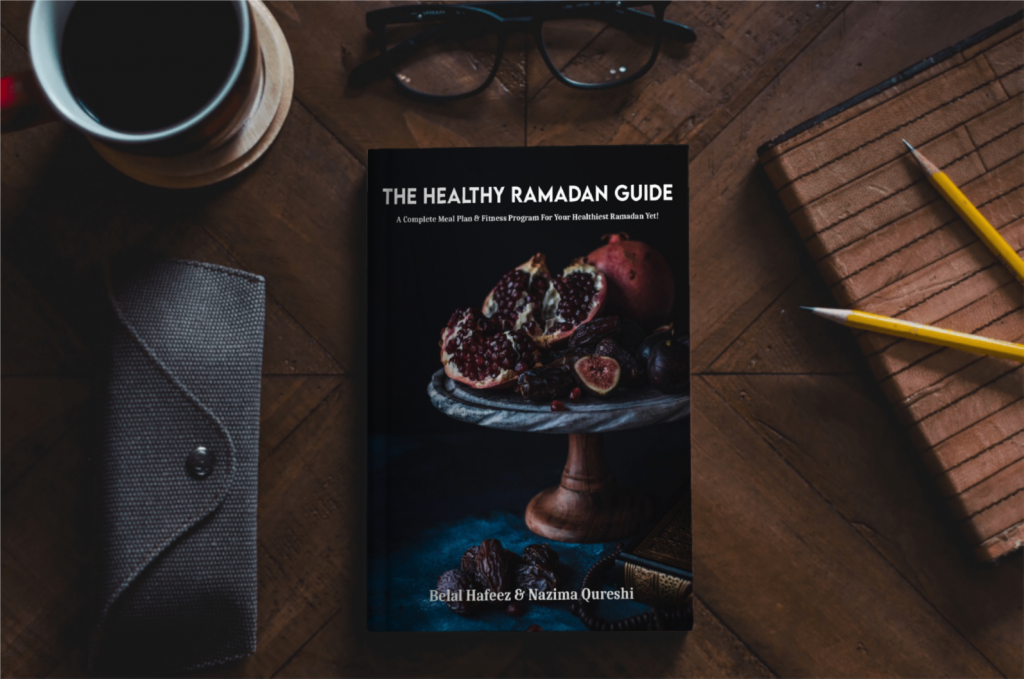 I've written The Healthy Ramadan Guide with Belal Hafeez who you might know on instagram as @strongerwithbelal.
The first print edition book will ship to your house (with worldwide flat rate shipping) to help our community have the healthiest Ramadan yet. A percentage of all proceeds will be donated to supporting orphans through Islamic Relief Canada. You can click here to get your copy of the book (limited copies available).
Wishing you all a blessed and healthy Ramadan inshaAllah!
Belal Hafeez is a Personal Trainer and Fitness Expert. Nazima Qureshi is a Registered Dietitian and Nutritionist with a Masters of Public Health. They are the co-founders of thehealthymuslims.com, which is dedicated to helping Muslims make healthy eating and fitness the easy choice. They provide evidence-based and practical online programs to clients worldwide, host in-person and online events, and provide culturally relevant tips to make lifestyle changes. Connect with them at @strongerwithbelal and @nutritionbynaz on Instagram.